Graham's New GT6 Window System is Here!
April 11, 2019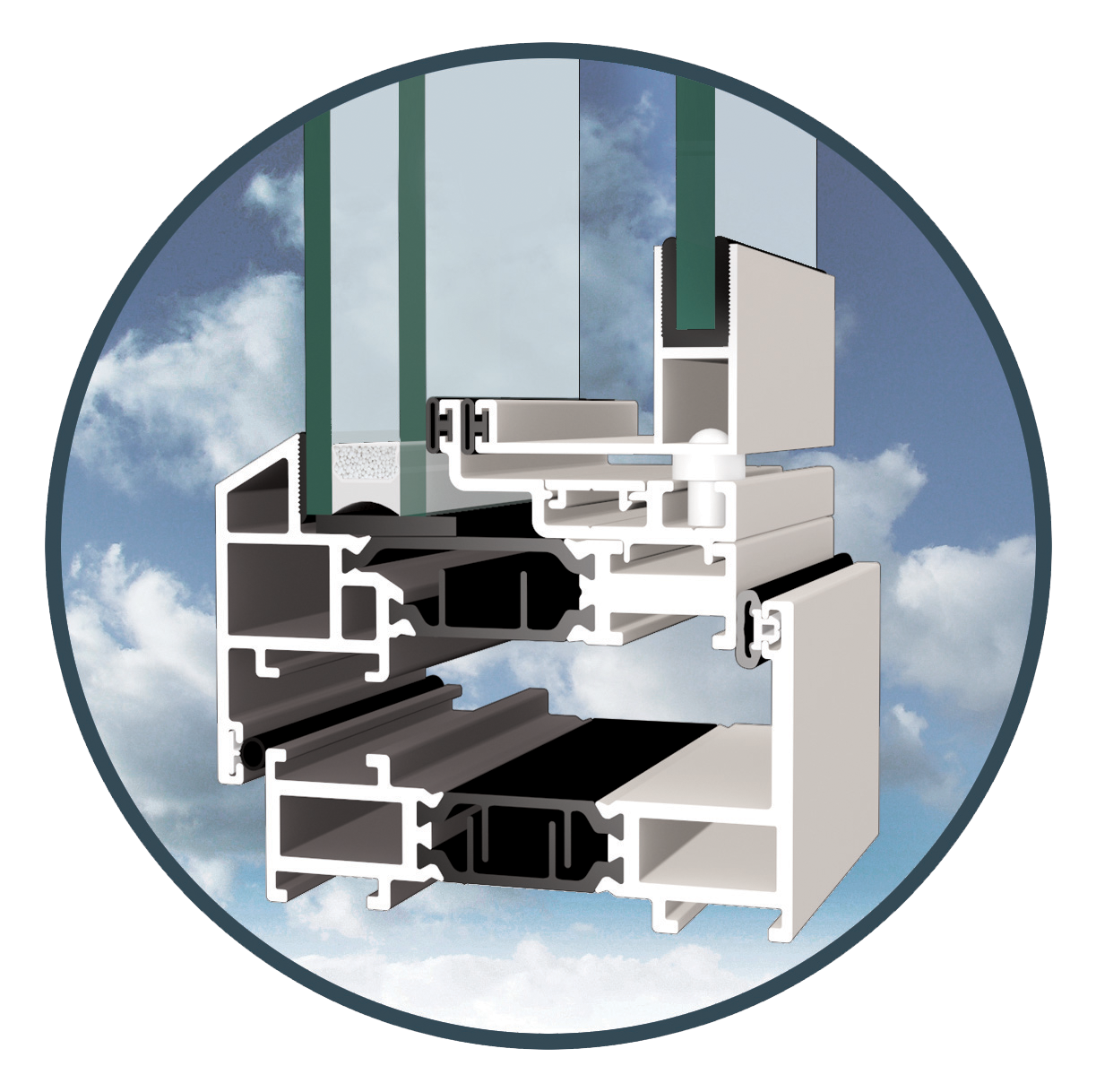 New GT6 Window System
Graham's new GT6 Window System is a family of casement, projected and fixed windows available in various frame depths. It utilizes common frame parts to allow numerous configuration variations and glazing styles. Each frame depth offers three glazing profile options: beveled, concave and flat. The GT6 is also offered in a flush vent option, which is available in all three profiles.

Multiple frame depths are achieved by using different thermal breaks. By increasing the size of the thermal break, we can increase thermal efficiency. This allows a wide range of thermal performance to meet your specifications. All models incorporate advanced thermal strut technology for optimum thermal efficiency and low U-values. The GT6 product line achieves AAMA architectural (AW) ratings with minimum air infiltration, high water resistance and impressive design pressures.
The entire platform of products is designed with special euro-grooves to accommodate multiple hardware options and accessory applications. Additionally superior joinery allows for larger units and more configuration options. Finally, dual finish (two-tone color) is a feature available on all models.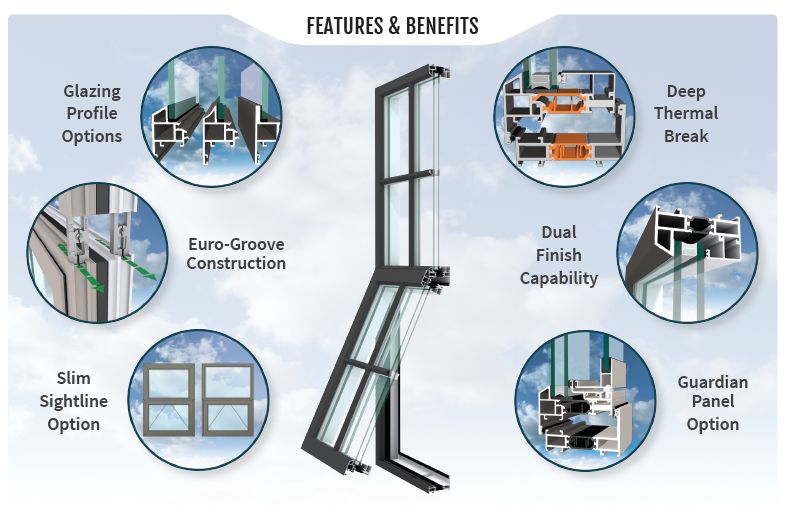 We are proud to offer this new window system and look forward to assisting you with your next project.
Contact your local Graham representative to inquire about the GT6 family of products.
---
For further details, see the GT6 product pages: