Print this page
Vandal Screens
Security & Vandal Screens
Frame Depth (inches)
Description Vandal resistant screens for window applications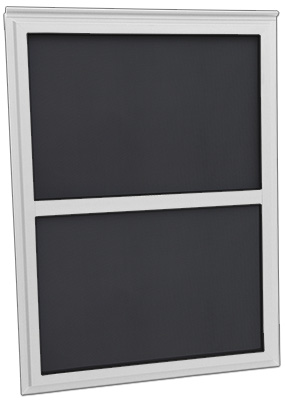 Standard Features
Full Vandal Screen
Steel mesh or perforated steel plate
Heavy duty steel mesh with a ½", 90 ̊ bend at the edges to ensure tensile strength.
Standard mesh: .023" & .028" 12 x 12 (others available)
Extruded two-piece hinge at the head
Tie bar enables two separate pieces of mesh for additional strength.
All fasteners are concealed.
Two spring latches at the sill for positive locking
Double hollow aluminum frame
Installs in existing screen track
Optional model 8700 with perforated steel plate
Standard perf: 16-gauge, 3/16" holes, ¼"staggered with 51% open area. strength.
Related Products
Security & Vandal Screens
Frame Depth (inches)
Description Medium & Heavy Duty Security Screen for Windows
Technical Data
Product Literature
Additional Resources
CAD Files
Vandal Screen; SS Mesh; Half Screen w/ Optional Spring Latch
Vandal Screen; SS Mesh; Full Screen w/ Optional Spring Latch