Historic Charleston Jasper Project
May 28, 2020
Historic Charleston Jasper Project
Situated in the heart of historic Charleston, SC, "The Jasper" a 12-story 219-unit multifamily housing and commercial complex at the former Sergeant Jasper site is getting outfitted with Graham windows as it is nearing completion.
The new buildings, called The Jasper, contain over 1,160 hurricane impact resistant Graham windows and doors. Graham series HI1400 offset fixed windows make up the majority of the project along with Series HI7400 doors. The offset fixed HI1400 windows give the appearance of hung windows but provide the thermal efficiency of a fixed window since there is no operating sash. High performance low-e glass coupled with hurricane resistant glazing was used in all windows and doors to provide hurricane protection to the buildings occupants. Custom unitized receptors were also used to install the windows into the openings saving time and resources.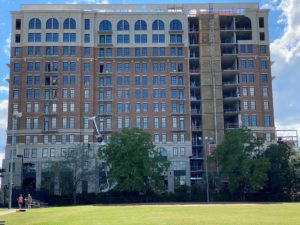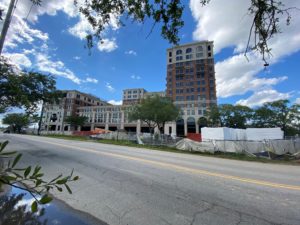 To find out more about the Graham window and door products used on this project, contact Jim Eisenbeis, Graham's Director of Marketing.
Architecture Billings Continue Pullback
May 20, 2020
Billings Further Decline in April
The Architecture Billings Index score for April was 29.5, dropping another 3.8 points from the March score of 33.3.
"With the dramatic deceleration that we have seen in the economy since mid-March, it's not surprising …
Dodge Momentum Index Stumbles in April
May 8, 2020
Commercial & Institutional Planning Down in April
The Dodge Momentum Index dropped by 6.0% in April, scoring 135.9. This was down from the revised March reading of 144.5.
Both the commercial and institutional components were down by 7.6% and 3.2% …
Plant Upgrades in April
May 7, 2020
"Plant Upgrades in April"
Despite operating with a limited staff for the last 7 weeks,  we used our time and resources at Graham wisely to make a number of improvements to our operations while maintaining a safe work environment.  We …