Graham Architectural Products is Hiring!
January 31, 2022
---
Graham Architectural Products is Hiring!
Are you looking for an awesome place to work with great coworkers and great benefits? Apply today and discover the advantages of working for Graham:
A safe, comfortable, energized and rewarding work environment
Competitive pay, excellent benefits and low premium deductions
Opportunities to learn and train both on the job and in more formal settings
Welcoming multicultural workplace
Longevity in our employee population
Annual reviews and rate increases
Second Shift: Four 10-hour shifts Monday-Thursday
Go to our CAREERS page to view all employment opportunities now.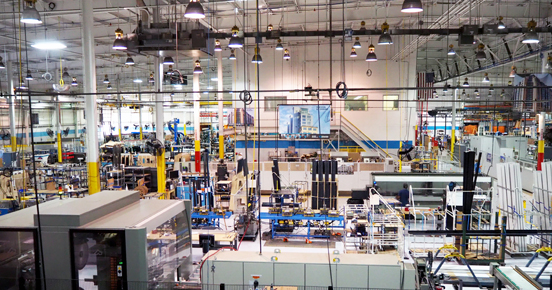 Join the Graham team today!
---
To learn more about how Graham can provide the fenestration solutions your next project requires, visit our contact page to get started.
Luxury Hotel in Fort Worth Shows Off Graham's Steel Replica Window
January 20, 2022
Luxury Hotel in Fort Worth Shows Off Graham's Steel Replica Window
The Drover Hotel, a combination of rustic western atmosphere and luxury accommodations, is a new addition to Fort Worth's historic district. Graham's popular steel replica window was the …
Billings End on High Note for 2021
January 19, 2022
Billings End on High Note for 2021
The Architecture Billings Index score for December was 52.0, up one point from the November reading of 51.0. Since any score above 50 indicates growth, demand for architectural services was considered positive.
"Since …
DMI Down in December, Gained In 2021
January 7, 2022
DMI Down in December, Gained In 2021
The Dodge Momentum Index dropped 3% in December moving to 166.4. This was down from the revised November score of 170.7. The commercial component of the index decreased 4% and the institutional component …
Ideal Replacement Windows for Schools
January 6, 2022
Not Too Cool for School
Replacement windows were part of a series of renovations and improvements at Norwood Elementary School in Ohio recently. Graham's GT6800 series windows stand out.
The GT6800 series is designed for thermal performance, utilizing a …