Big Job in the Big Apple Gets Graham in the News
June 25, 2018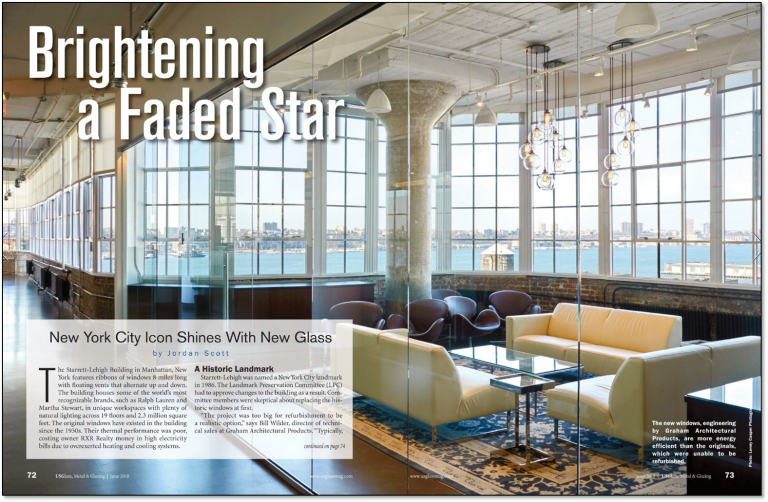 Some projects demand attention. Their scope is so large, their impact so dramatic, that the industry can't help but notice.
Recent trade coverage of Graham's work on the Starrett Lehigh Building in New York City is a prime example.
Starrett Lehigh is enormous – with more square footage than the Empire State Building. It's iconic, thanks to ribbons of windows that if lined up end-to-end would extend eight miles. Named a New York City landmark in 1986, it's home to some of the world's best-known brands – including Martha Stewart and Ralph Lauren.
When the building's 5,000 windows were recently replaced with the Graham SR6700, the trades shared the news. In fact, the June, 2018, issues of both U.S. Glass and Architectural Products magazines include articles on the project and challenges that were overcome along the way.
Graham is proud to have played a role in the revitalization of such a spectacular building.
For more information on this project or the SR67000, contact Bruce Croak, Graham's marketing manager.
DMI Makes Slight Gain in May
June 20, 2018
The Dodge Momentum Index rose last month by 1.8% from the revised April reading of 164.9.
The index, a monthly measure of nonresidential construction planning, is an indicator of construction spending trends a year out.
The institutional component dropped by …