Church and Division Street – New Rochelle, New York
January 14, 2021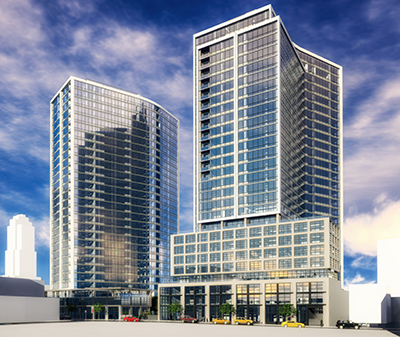 Currently in process, the Church and Division project located at 26 Division St. in New Rochelle, New York features a variety of Graham products customized to meet the needs of the owner. This is the second development by RXR Realty in downtown New Rochelle. The site, where the developer is now constructing 742 apartments, includes 20,000 square feet of retail space and a parking structure with 675 parking spaces.  It was once a dilapidated parking garage owned by the City of New Rochelle. Construction of this 28-story, mixed-use apartment complex began in early 2020. The first phase of the project is a tower which consists of 352 apartments and 12,000 square feet of retail space.  Construction is continuing with completion slated for later this year.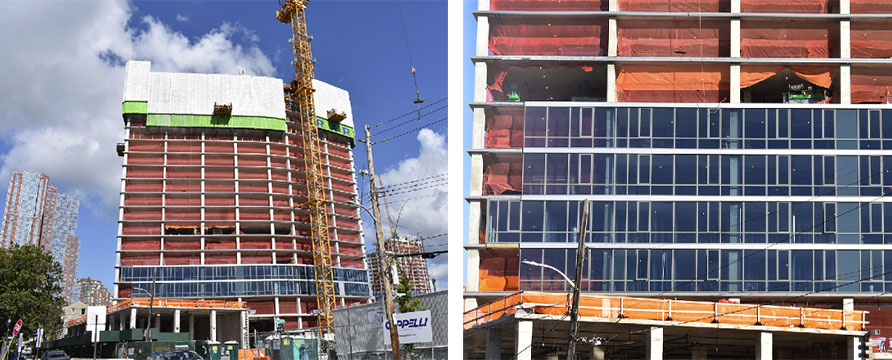 Graham is supplying its W4500 Series window wall system, consisting of fixed and awning windows as well as our GT 7700 series terrace doors to give the exterior façade of the building a top to bottom all glass appearance. As with all of our window wall projects, the system is highly customized to match the architectural design of the structure.
---
To find out more about the Graham window and door products used on this project, contact Jim Eisenbeis, Graham's Director of Marketing.
Dodge Momentum Index Gains In December
January 8, 2021
Dodge Momentum Index Gains In December
The Dodge Momentum Index gained 9.2% in December, moving to 134.6. This was up from the revised November reading of 123.3. The commercial component of the index was up 14.0%. The institutional component was …