Graham Contributes to "Windy City" Renovation
December 5, 2016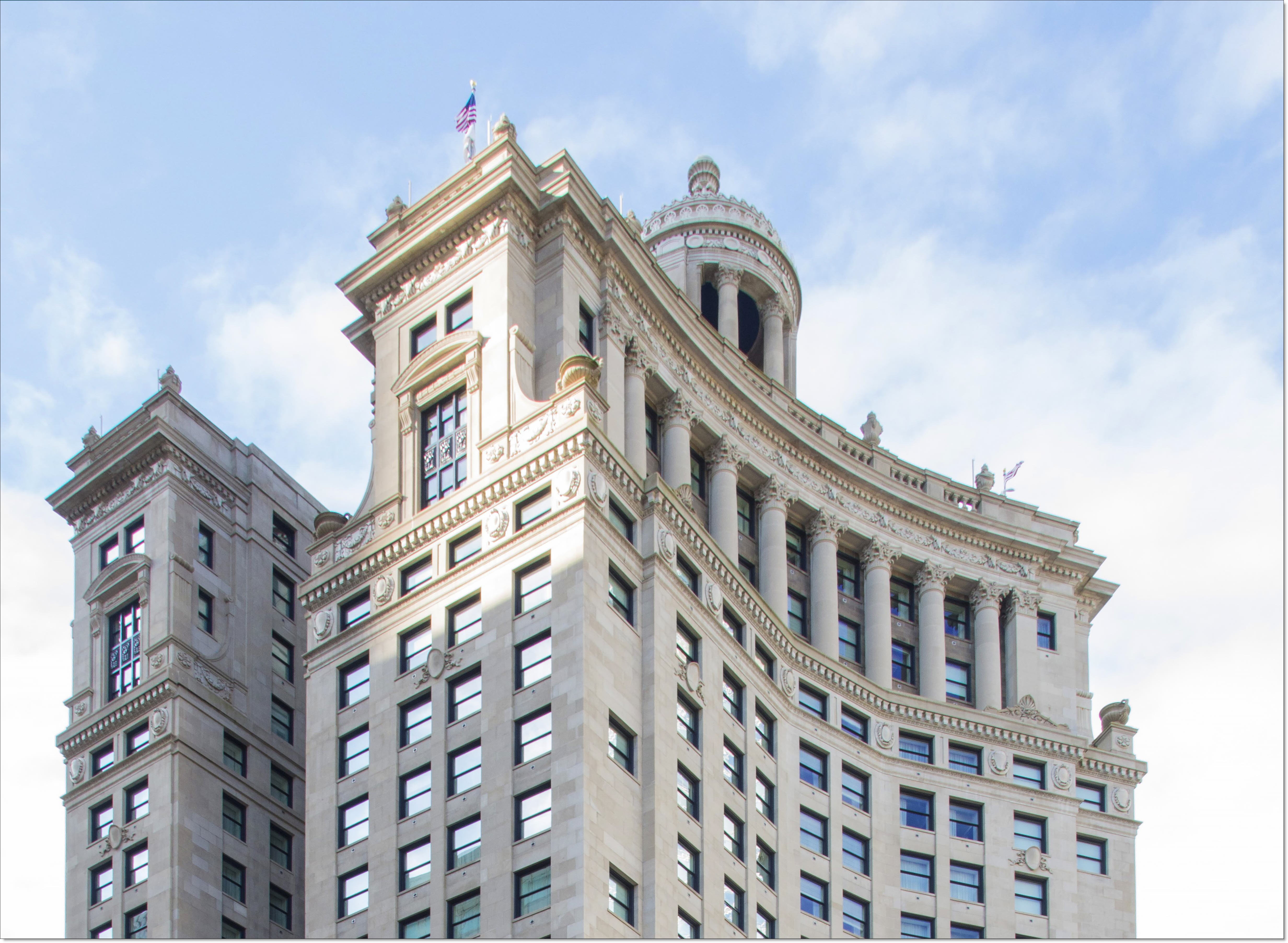 A striking building underwent a dramatic transformation. Graham Architectural Products played a key role. And Architectural Products magazine shared the story with its readers in its November issue (page 92).
An iconic structure on the Chicago River front, this 21-story sky-scraper opened in 1923 as the London Guarantee & Accident Building. Nearly a century later, it has reopened as the LondonHouse Chicago, a 452-room luxury hotel with a brand new 22-story addition.
Partnering with Jensen Window Corporation, Graham designed, manufactured and delivered 910 2200H single hung windows with the historic profile, along with 44 offset 6500H windows and seven 1400H fixed.  All feature an historic beveled glazing leg.
The building is noted for its singular presence on the waterfront. The Chicago Tribune says, "Chicago architect Alfred Alschuler draped an oddly shaped, steel-framed skyscraper in the language of Beaux-Arts classicism to great effect." Gazing upward, one's eye is drawn to the building's "domed temple, ringed by Corinthian columns."
The 85,000-square foot addition, meanwhile, is "faced in metal and glass, with serrated window bays that contrast with the 1920s towers on its flanks."
The building was designed for LEED-NC Silver.