High-Profile Philadelphia Project Features GAP's Historic Replication Windows
January 13, 2016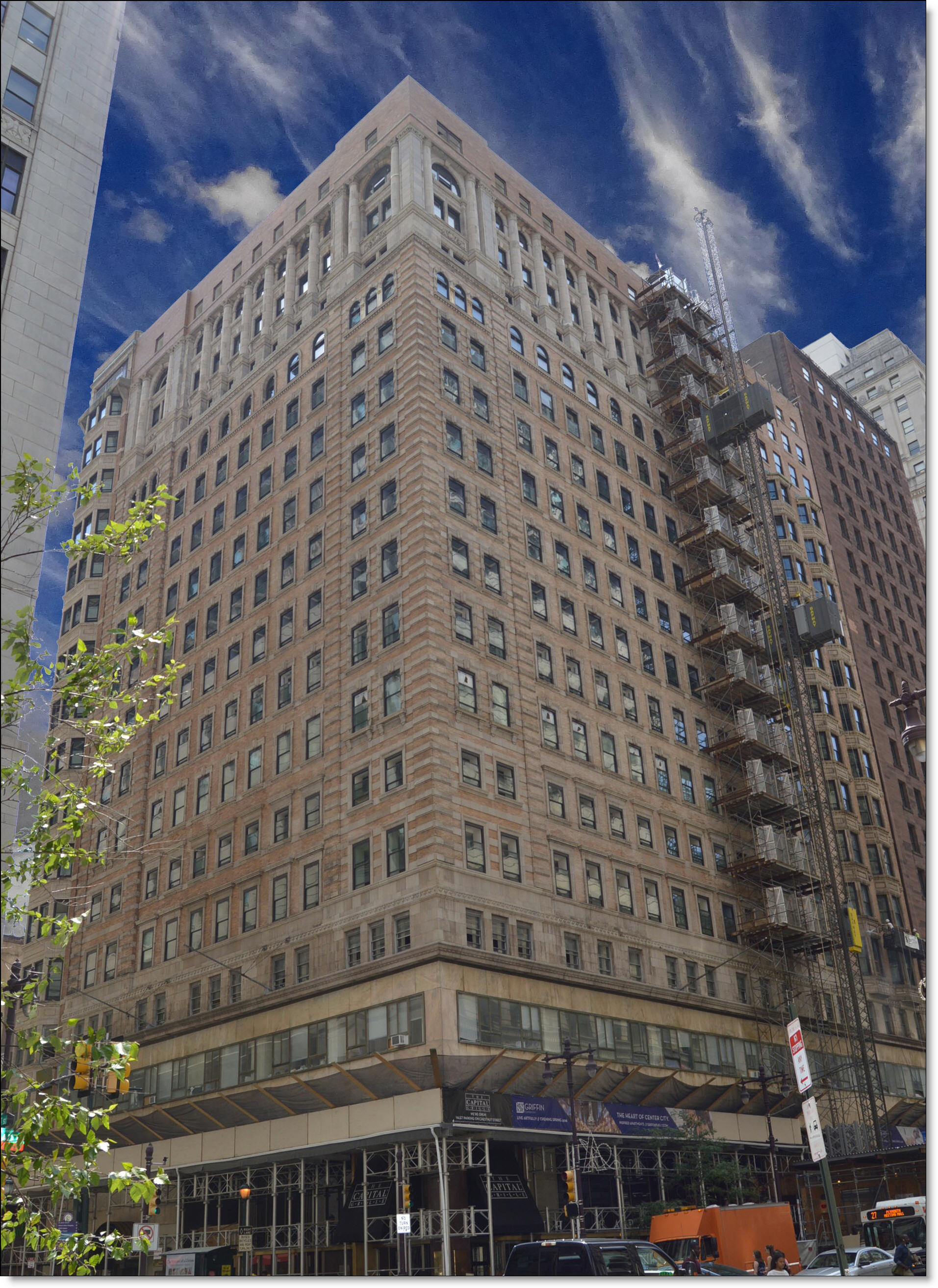 The renovation of Philadelphia's iconic Avenue of the Arts building is moving toward completion in 2016, and the strong partnership between Graham Architectural Products and Graboyes Commercial Window Company is a big reason why.
Graboyes installed more than 1,100 of Graham's historic replication windows in just 16 weeks, a performance that Graham Technical Marketing Manager Bruce Croak called, "Impressive."
Included were Graham's  2200 Series double-hung windows and  1400 Series fixed windows.
The building, located at Broad and Chestnut Streets, was built as an office building in 1897 and converted to housing for students at the Art Institute of Philadelphia in 1999. New ownership is turning the residential portion of the 17-story Beaux Arts-style building into 220 luxury rental apartments.
Upon completion, the building will include a state-of-the-art lobby, leasing office, fitness center, theater room, clubroom, interior landscaped courtyard and roof deck.
Graboyes, which has partnered with Graham on a number of projects, recently became the seventh architectural glass and metal contractor to become NACC-certified.
The North American Contractor Certification Program for Architectural Glass and Metal Contractors (NACC) has been created with input and guidance from glazing and construction industry experts.  It is intended to provide Certification recognition as a means of creating a baseline for competency, business practices, and adherence to industry-accepted guidelines for glazing contractors participating in the program.
Graham is proud to be associated with Graboyes and the Avenue of the Arts building project.