Massachusetts Restoration Gets Boost From Graham
March 18, 2016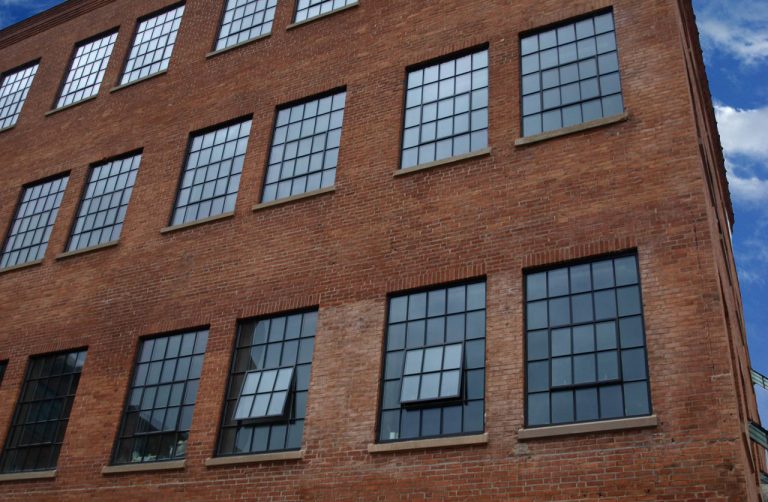 Once again, Graham Architectural Products has helped to restore beauty to some truly historic buildings.
Very soon, the first residents are expected to move into Cable Mills, an adaptive reuse of the one-time Water Street Mill, built in 1873 in Williamstown, MA.
Three historic mill buildings on a nine-acre site have been renovated to accommodate 61 apartment homes in a dramatic transformation from the buildings' roots as factories making twine in the post-Civil War era, and wire and cable throughout much of the 20th century.
The apartments feature spectacular views of the nearby Green River and the Berkshires, thanks to Graham's SR6700 Series windows, unveiled in 2015, and 2200H Series single hung windows. The innovative SR6700 Series features a "floating vent" and large openings with minimal sight lines. Historic concave true muntins and applied grids add to the authentic steel window look.
Graham reps Doug MacLellan and Bill Homer made a personal presentation to Finegold Alexander Architects, Boston, the owner's representative, the general contractor and a historical consultant.
Although different GAP windows were initially bid, GAP satisfied the National Park Service by proposing the 2200H and SR6700 which met specific sightlines requested by NPS.
The windows offer what one reporter called "dizzying views" of the Green River "rushing through several rocky bends."
Moreover, their replication accuracy and beauty helped the project secure millions of dollars in funding from various sources, including the Williamstown Community Preservation Act, Federal Historic Tax Credits, and Massachusetts Historic Tax Credits.