Graham Involved In Two High Profile Projects
September 30, 2016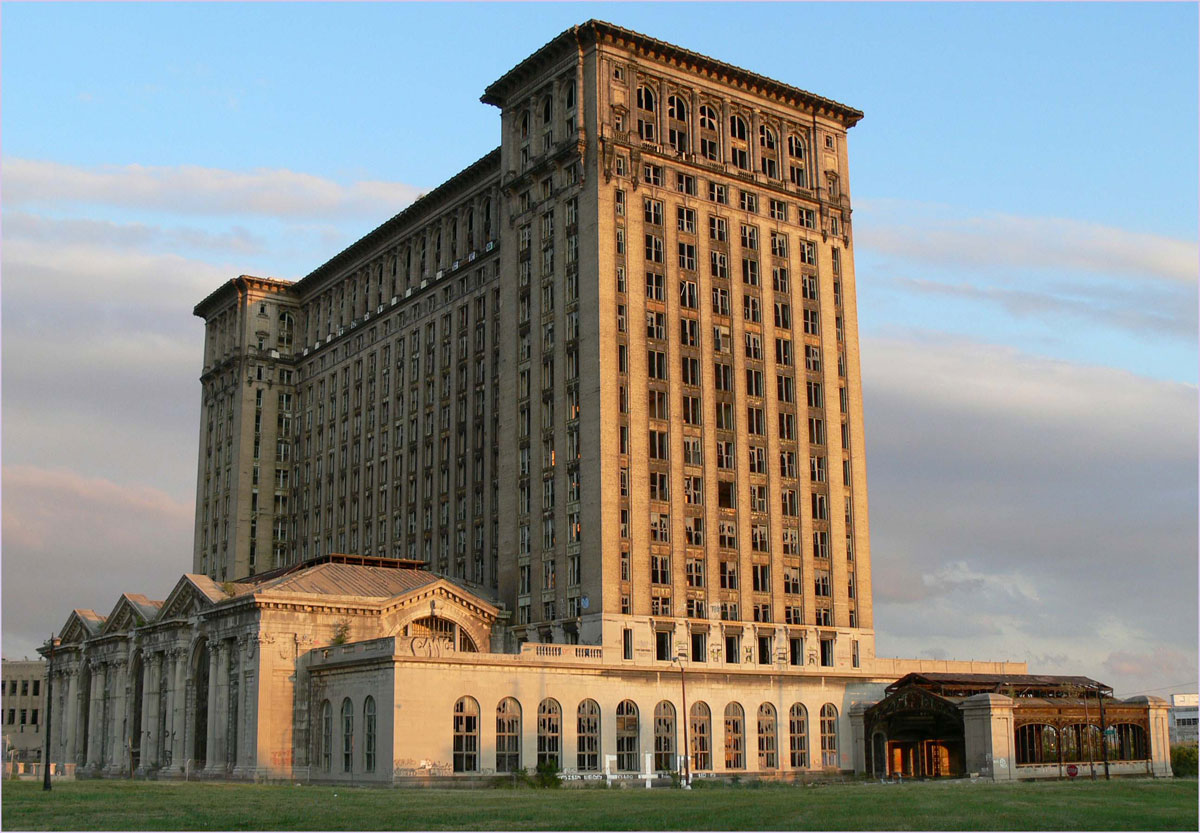 Two significant projects involving windows from Graham Architectural Products are generating interest.
More than 1,050 of Graham's 1200 Series fixed windows are helping to restore hope to the Michigan Central Train Station in the start of an ambitious restoration discussed on Glass magazine's website.
Once the world's tallest train station, the building in West Detroit was abandoned in 1988 and had come to symbolize the Motor City's precipitous decline. While the future of the 18-story structure is yet to be determined, the window installation kicked off a multi-stage restoration project that, according to the Detroit Free Press, is expected to cost at least $100 million.
In addition to the windows, Graham provided decorative exterior panning. Although the windows do not replicate the originals, they were designed to complement the historic look of the building while meeting the demands of the modern office tower.
Meanwhile, a New York City business website recently highlighted the restoration of the Starrett-Lehigh Building, saying, it is "in the midst of a window replacement program that ranks among the largest in the city's history."
The 2.3 million square foot  Starrett-Lehigh Building stands 19 stories high and occupies an entire square block. It's a tall challenge, and to meet it Graham is manufacturing about 5,000 windows – in 20 different sizes – which, if placed side-by-side, would stretch roughly eight miles.
The building, which was once a massive warehouse and freight terminal for the Lehigh Valley Railroad, now serves as home for a range of recognizable tenants, including Martha Stewart Living, Tommy Hilfiger and Ralph Lauren.
Window installation is being conducted at night to limit disruption for the tenants.
Alan Gaynor, AIA, founder and principal of Boddewyn, Gaynor Architects (BGA), told the website, "This is one of the most impressive buildings in New York, and these new windows, which are part of an overall property upgrade, will maintain its iconic exterior while significantly reducing heating and cooling costs." He added, "New, more efficient windows also will improve the comfort, as well as the acoustics of tenant spaces."
Graham Architectural Products has discussed both the Michigan Central Train Station and the Starrett-Lehigh Building in previous blog posts.