Temple University's Historic Renovations at Conwell & Carnell Halls
March 23, 2018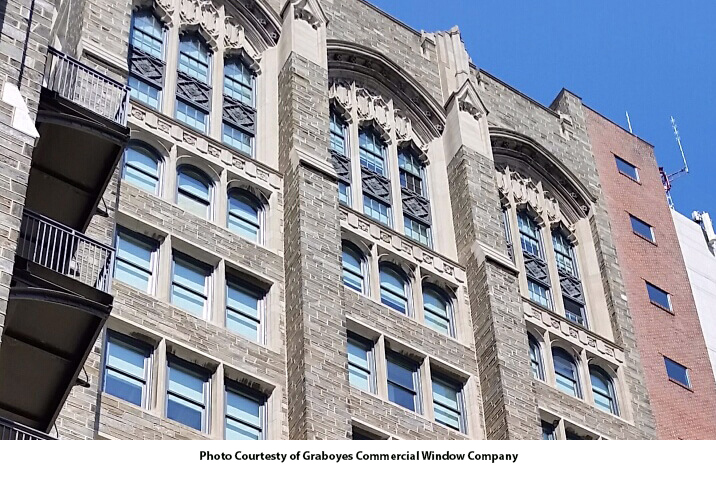 Conwell & Carnell Halls Get Facelift
---
Once again, Graham has helped to restore some historic buildings on Temple University campus.
We supplied over 600 customized GT2200 Series double hung windows and 114 GT1400 Series fixed windows to satisfy the historic accuracy required.  The original steel windows that were in the building, manufactured by the Pomeroy Company, had to be matched for their original historic profiles and sightlines.
Originally built in the 1920s (Conwell Hall in 1922 and Carnell Hall in 1928), the two buildings at a distance look like one. Conwell Hall – named for Temple University's founder and first President, Russell Conwell – was built in 1922. Carnell Hall was named for Laura Carnell, who started as principal of the Women's Department in 1893. She soon became the University's chief administrator as secretary of the Board of Trustees. Called the "Dean of Deans," Carnell served as associate president from 1925 to her death on March 30, 1929.

Graboyes Commercial Windows Company finished up substantial installation of the windows in the fall of 2017.  They have posted more information about the project here.
---
To find out more about the Graham window products used on this project, contact Bruce Croak, Graham's marketing manager.