Graham Windows Installed in Another UT Residence Hall
August 4, 2017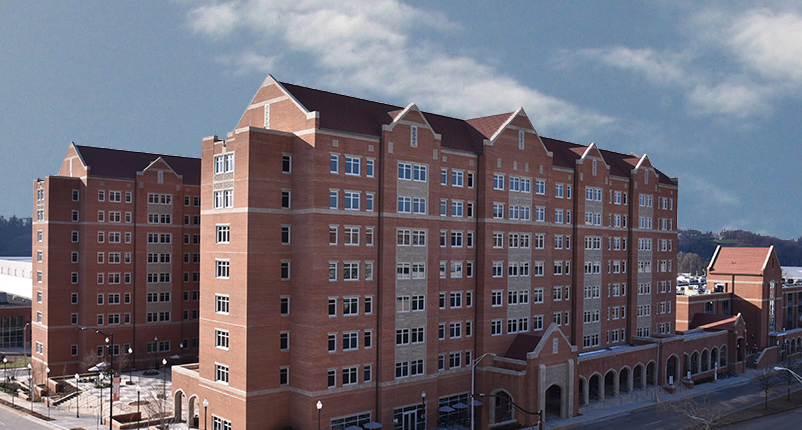 The 2017 spring semester brought the opening of Stokely Hall, the third new University of Tennessee (UT) residence hall to open within the last academic year. Located at the corner of Lake Loudoun and Volunteer boulevards in Knoxville, it houses 684 students.  The building is on the site of the former Gibbs Hall and the William B. Stokely Athletics Center.  The 370,000-square-foot Stokely Hall has a new dining facility, two "retail centers," a convenience store and a Starbucks. The new facility will house a mixture of first- through fourth-year students.
Graham supplied over 1,300  GT1000 Series windows and the ground floor storefront system. This is the third  project Graham has been involved with during the recent UT redevelopment plan. Those previous buildings were the Fred D. Brown Jr. Residence Hall and Strong Hall.
To find out more about the Graham products used on this project, contact Bruce Croak, Graham's marketing manager.