A Long Time in Coming
April 10, 2018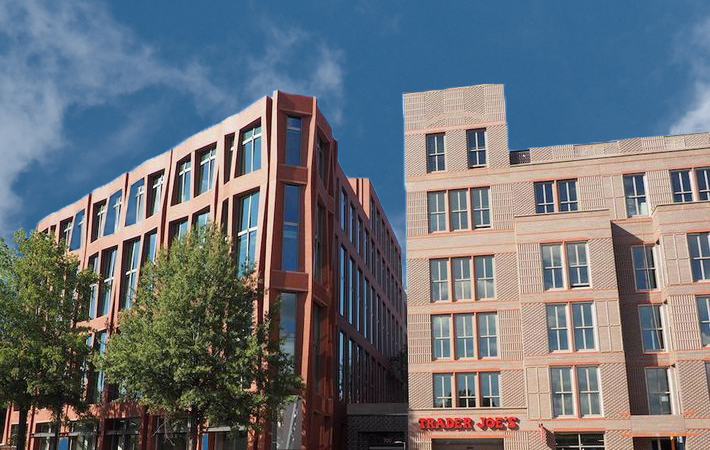 The Hine School Development Project in D.C. is Looking Good
---
It started with the closing of the Hine Junior High School in 2007. After years of legal battles with local residents in the area around Eastern Market, Stanton Development and Eastbanc, Inc. have transformed the old school property into a mixed-use commercial and residential area in the Capital Hill region of Washington D.C.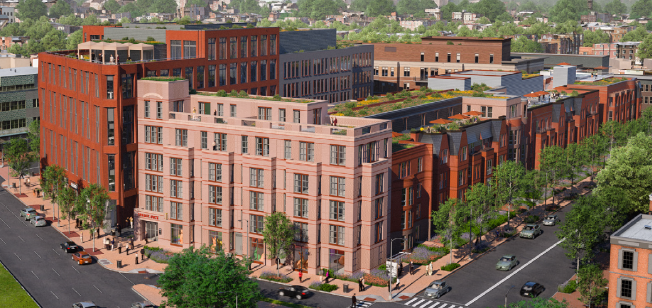 After going through a two-year entitlement process, the project was delayed another two years by appeals from neighborhood residents. Some of the opposition was about the size of the project, while others expressed concern about the architectural design. Design changes were made to the project to ensure it integrated with the neighborhood of townhouses. Ten years after the Hine School closed, the end result was a tasteful blend of 150,000 square feet of office space, 60,000 square feet of retail and three residential buildings totaling 162 units.
Graham provided a variety of products to satisfy the equally varied facades of the project. For the commercial buildings, we provided our GT6200 Series casements and fixed windows, and also the GT7700 Series terrace doors. The residential apartments have our GT2200 Series single hung windows and GT1400 Series fixed windows. Energy efficient argon-filled insulating glass with high performance low-e coating was used for all windows and doors.
The Capitol Hill area of Washington, D.C., has few opportunities to develop such a large piece of land. Graham is proud to have been part of this major redevelopment project in the largest historic residential area of D.C.
---
To find out more about the Graham window and door products used on this project, contact Bruce Croak, Graham's marketing manager.
Where D.C. Meets its Water
February 21, 2018
Huge New Development in Washington, DC
Three years after breaking ground, the District's largest new development project has opened.
Graham played its part by supplying (569) 6800 Series awning windows, (2182) 6800 Series fixed windows, and (137) GT7700 Series …