GAP Brings Energy Efficiency and Blast Mitigation to West Point Project
June 2, 2017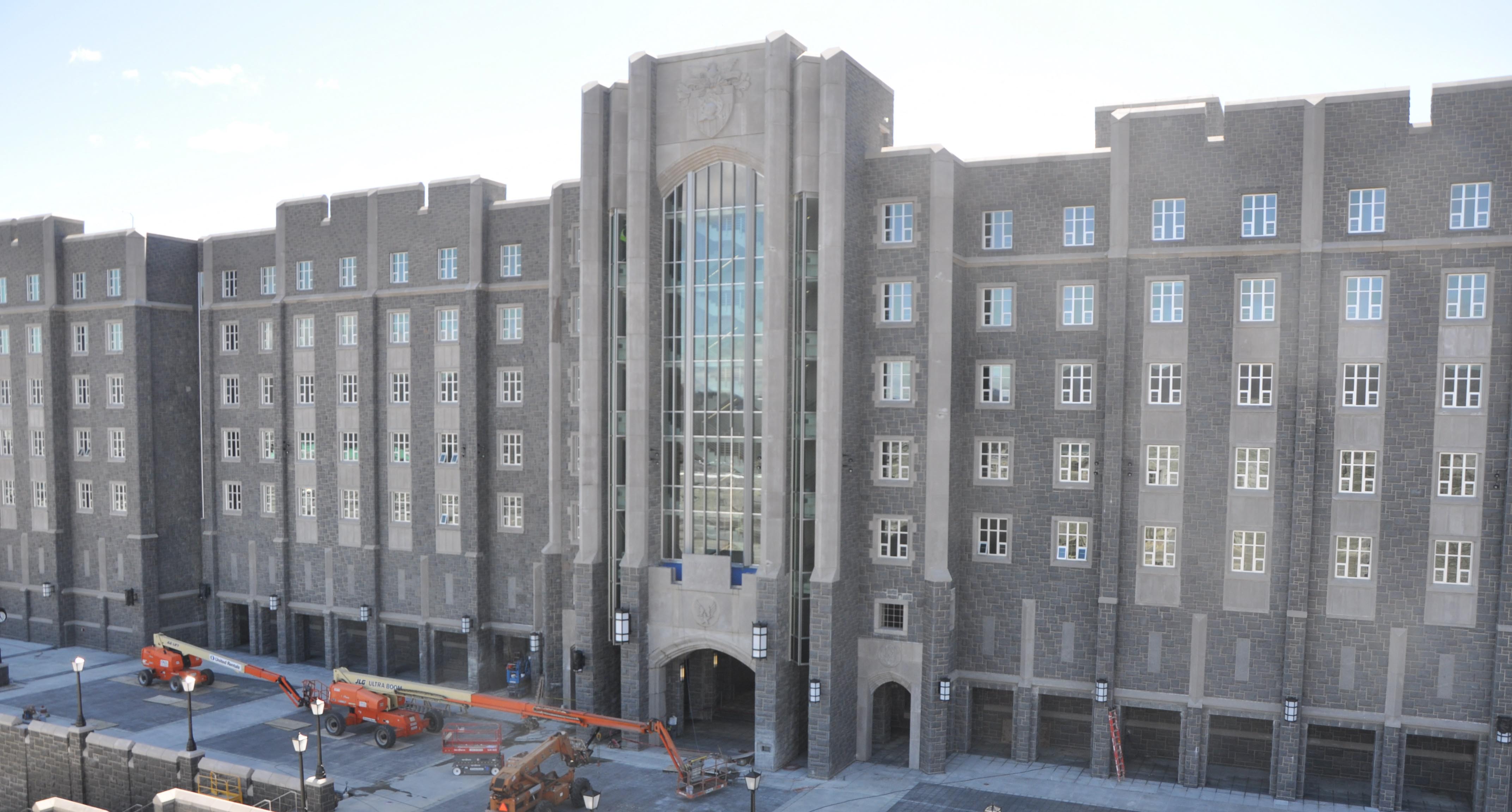 Photo Credit: US Army Corps of Engineers – Photographer Daniel Desmet
The brand new, six-story Davis Barracks at West Point features a modern, energy efficient design that, according to one source, will save taxpayers $44,000 annually. And since it stands at West Point and is an Army Corps of Engineers-sanctioned job, it meets ATFP (Anti-Terrorism Force Protection) requirements.
Graham Architectural Products (GAP) played a key role in ensuring both the energy efficiency and the blast mitigation, providing 12,000 square feet of Graham's 2507C "captured" pressure bar curtain wall and more than 1,000 of the company's B6800 fixed and projected windows. Graham's B6800 provides GSA level C protection against explosive attacks and meets DoD UFC 4-010-01 criteria.
Graham's partner on the building was Custom Exterior Systems. While Graham had previously teamed with Custom Exterior Systems on window jobs, this was the company's first Graham curtain wall installation.
The project was unique, according to Ken Schmidtchen, operations manager for Graham Architectural Products, Curtain Wall Solutions, and Bill Homer, Graham's New England sales rep.
Inside, there's a light well – a four-sided glass curtain wall enclosure – that rises from the ground floor up to the roof, where it is capped by a glass skylight.
In addition, Ken says, "There was some unique geometry in terms of projections – some very interesting corner details – and there were some challenges with blast requirements, which varied around the building. That required us to work with our blast consultant to resolve issues regarding glass make-up and the sizing of lites of glass."
On the window end of the project, GAP offered an innovative approach that produced significant client savings. GAP also developed new extrusion dies that created the Gothic arch peak the client wanted, and replicated that look on the windows.
The barracks, which houses 650 cadets, is named in memory of Benjamin O. Davis Jr., the remarkable, self-proclaimed "invisible man." Upon entering West Point in the early 1930s, he spent the next four years in total social isolation. As the only black cadet, he roomed alone, ate alone, and was shunned unless in the line of duty.
He nevertheless went on to become a Tuskegee Airman and Air Force general, a career that earned him an honor previously reserved for West Point graduates such as Douglas MacArthur and Dwight Eisenhower – a West Point residence hall bearing his name.
To find out more about the Graham products used on this project, contact Bruce Croak, Graham's marketing manager.