DMI Makes Slight Gain in May
June 20, 2018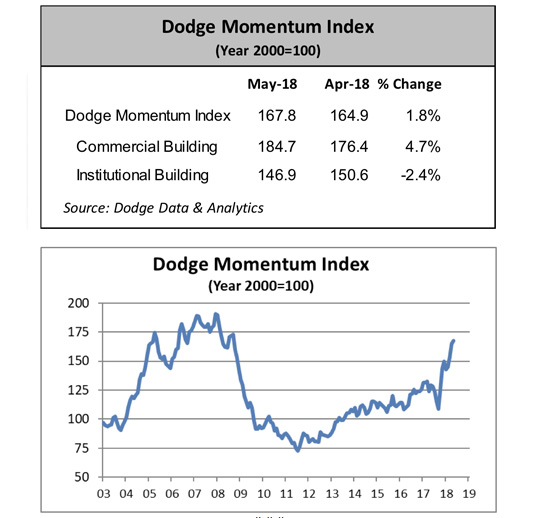 The Dodge Momentum Index rose last month by 1.8% from the revised April reading of 164.9.
The index, a monthly measure of nonresidential construction planning, is an indicator of construction spending trends a year out.
The institutional component dropped by 2.4% while the commercial component rose by 4.7%.
Overall, the DMI has made solid gains in the first five months of 2018.