Construction Planning Shows Slight Increase
May 10, 2016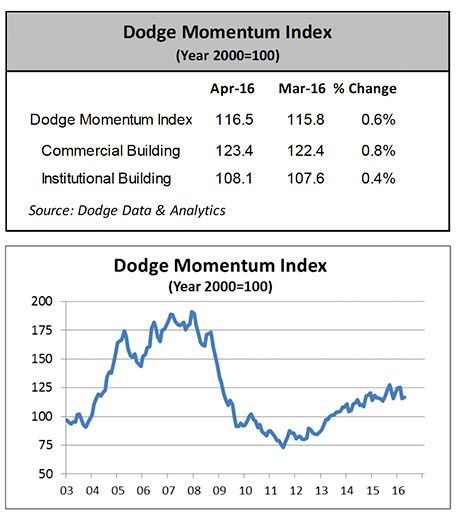 April's economic numbers offer additional encouragement, with the Dodge Momentum Index showing an uptick and the Bureau of Labor Statistic's jobs numbers holding steady.
The Momentum Index, a monthly measure of the first (or initial) report for nonresidential building projects in planning, rose 0.6 percent in April, a jump attributed to increased planning activity in both the commercial and industrial sectors.
Specifically, commercial planning enjoyed a bump of 0.8 percent over March's number, while institutional planning edge up 0.4 percent.
Meanwhile, the nation's unemployment rate held steady at 5 percent in April, with employment in construction showing little change.