Architectural Billing Index Shows Growth
May 2, 2016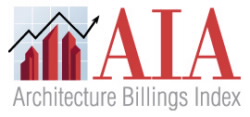 The Architectural Billings Index (ABI), a leading indicator of construction activity, showed growth in March, with an ABI score of 51.9, up from February's 50.3.
According to the AIA (American Institute of Architects) Economics & Market Research Group, the ABI reflects the approximate nine-to-twelve-month lead time between architectural billings and construction spending. Any score above 50 reflects an increase in design billings.
Rolling three-month averages included in the report showed first quarter growth in the South (52.4), Northeast (51.0), and West (50.4), while the Midwest endured a slight dip (49.8). By sector, three-month averages looked good for multi-family residential (55.7), commercial / industrial (51.8), and mixed practice (50.0). Meanwhile, institutional billings (48.0) declined.
"The first quarter was somewhat disappointing in terms of the growth of design activity, but fortunately expanded a bit entering the traditionally busy spring season. The Midwest is lagging behind the other regions, but otherwise business conditions are generally healthy across the country," said AIA Chief Economist Kermit Baker, Hon. AIA, PhD. "As the institutional market has cooled somewhat after a surge in design activity a year ago, the multi-family sector is re-accelerating at a healthy pace."