Big Jump in DMI Suggests Continued Growth
December 11, 2017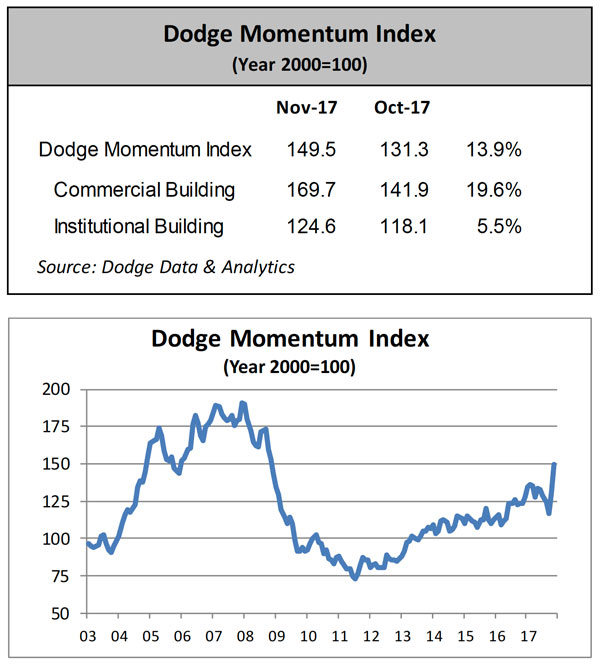 DMI Still Strong
---
The Dodge Momentum index surged 13.9 percent in November, extending October's strong gains.
The Momentum Index is a monthly measure of the first (or initial) report for nonresidential building projects in planning, which have been shown to lead construction spending for nonresidential buildings by a full year.
November's increase marked the second consecutive month of big advances, following four months of sluggish results. By sector, the commercial component showed a monthly jump of 19.6 percent, while the institutional component increased 5.5 percent.
In the past 12 months, the index has leapt nearly 21 percent. The commercial component has seen an increase of 24 percent, and the institutional side is up 17 percent.
According to Dodge Data and Analytics, the strong showing of the past two months suggests continued expansion in building activity in the coming year.