DMI Retracts in October
November 9, 2018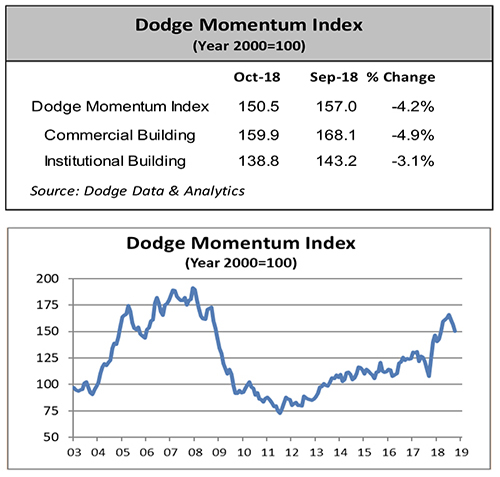 Planning Declines for Third Consecutive Month
---
The Dodge Momentum Index was 150.5 in October, dropping 4.2% from the revised September reading of 157.0.
The commercial component dropped 4.9% and institutional activity was down 3.1%.
Commercial planning has led the recent downturn, according to Dodge Data & Analytics, and is thought to be approaching a peak which will ease back over the coming year.