Dodge Momentum Index Inches Forward In July
August 8, 2016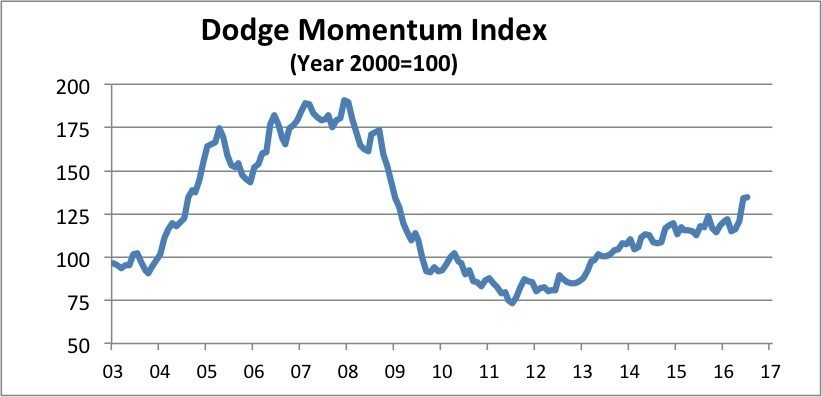 The Dodge Momentum Index increased slightly during the month of July, marking the fourth consecutive month of increases and the first such four-month streak since 2014.
The Index is a monthly measure of the first (or initial) report for nonresidential building projects in planning. These reports have been shown to lead construction spending for nonresidential buildings by a full year.
July's improved pace reflected slight jumps in both institutional and commercial planning.
According to Dodge, the recent rise in the Index from April through July "suggests that planning for construction projects is progressing, albeit in an uneven pattern, despite concerns over the subdued rate of economic growth."
The report was encouraging, especially given July's Bureau of Labor Statistics employment report, which showed construction hiring to be unchanged from June, and the Commerce Department report that construction spending fell for a third straight month. Experts told U.S. News and World Report that they are expecting the industry to rebound in the near term.