Dodge Momentum Index Moves Higher in July
August 10, 2018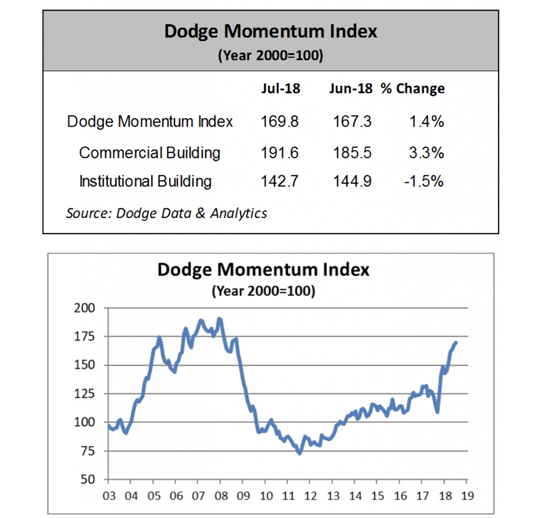 Commercial Projects Gaining
The Dodge Momentum Index moved higher overall in July, gaining 1.4% from the revised June reading to land at 169.8.
Commercial projects saw a boost of 3.3% while institutional projects dropped 1.5%.
A still-healthy real estate market contributed to the commercial bump, despite the uncertainty surrounding rising material and interest rate costs, according to Dodge Data & Analytics.