Dodge Momentum Index Pushes Forward – Again
April 11, 2017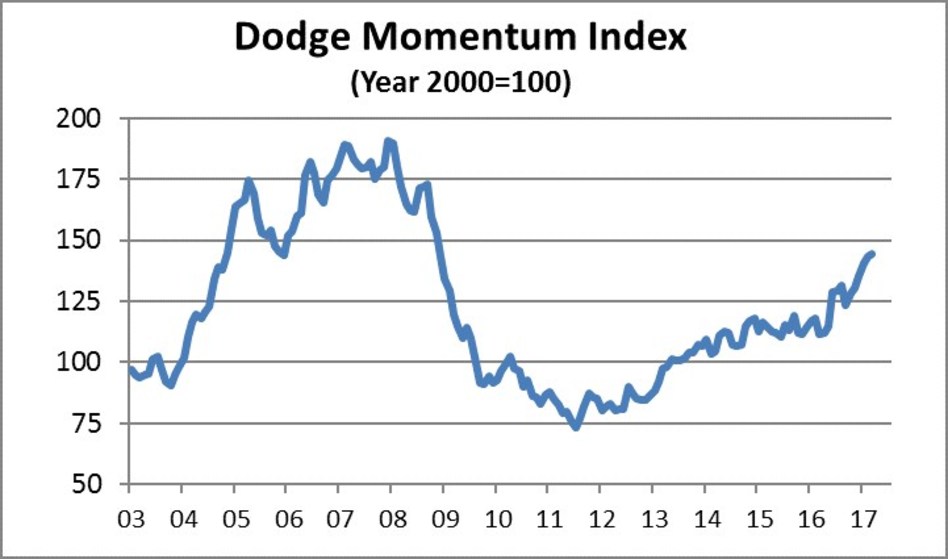 The Dodge Momentum Index jumped 0.9 percent in March, marking its sixth consecutive monthly advance.
The Momentum Index is a monthly measure of the first (or initial) report for nonresidential building projects in planning, which have been shown to lead construction spending for nonresidential buildings by a full year.
Once again, the index's institutional component led the way, rising 3.6 percent, offsetting a 1.2 percent drop in commercial planning. For the year, institutional planning is up 23 percent, while commercial planning is down 2.9 percent.
Both components are well above their year-ago levels, which, according to Dodge, "signal(s) the potential for increased construction activity in 2017 despite the short-term setbacks that are inherent in the volatile month-to-month planning data."