GAP Bringing New Life to Michigan Central Station
February 25, 2015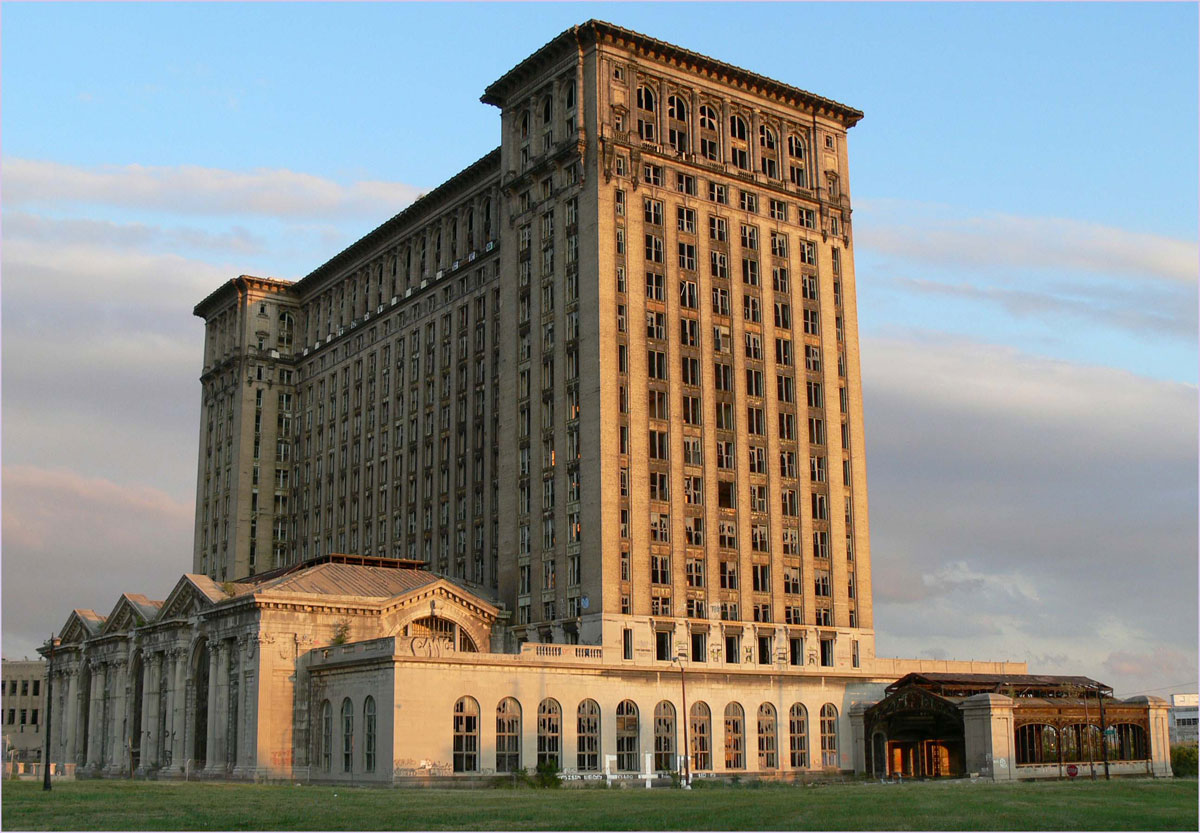 It has been referred to as "derelict," "a ruin," and "Detroit's most notorious eyesore."
It is Michigan Central Station in west Detroit – at one time the tallest rail station in the world; now a tarnished jewel battered by time and neglect in what CBS News recently named America's Poorest City.
But better days are coming. And Graham Architectural Products (GAP) is playing a role.
Chamberlain Glass & Metal Inc., of St. Clair, Mich., announced Monday that it has reached an agreement with the owners of the Michigan Central Station to install glass in the 16-floor building's more than 1,000 window openings.
Working with Graham Architectural Products' Mid-West Regional Manager Jim Barbour, the Chamberlains were able to present "a system that is not only sensitive to the historic value of this building, but also meets the high standards of a modern office tower."
Chamberlain Glass and Metal, Inc., will be responsible for the "installation of a replacement glazing system at all window openings throughout the tower of one of Detroit's most iconic historical buildings." To this point, Chamberlain's most visible job was installing the glass at the Rosa Parks Transit Center in downtown Detroit.
GAP's resume in the state includes a significant amount of work at the University of Michigan in Ann Arbor.
Crews are already working on preparing the openings for the new window system, and will continue to do so over the next few months while the replacement windows are being fabricated.
Installation is expected to start in the spring and the more than 1,000 new windows should be installed by the end of this year.
The ornate train station opened Dec. 26, 1913 and served as Detroit's main train depot until it closed Jan. 5, 1988. It was added to the National Register of Historic places in 1975.