GAP Bringing New Life To Motor City Icon
August 14, 2015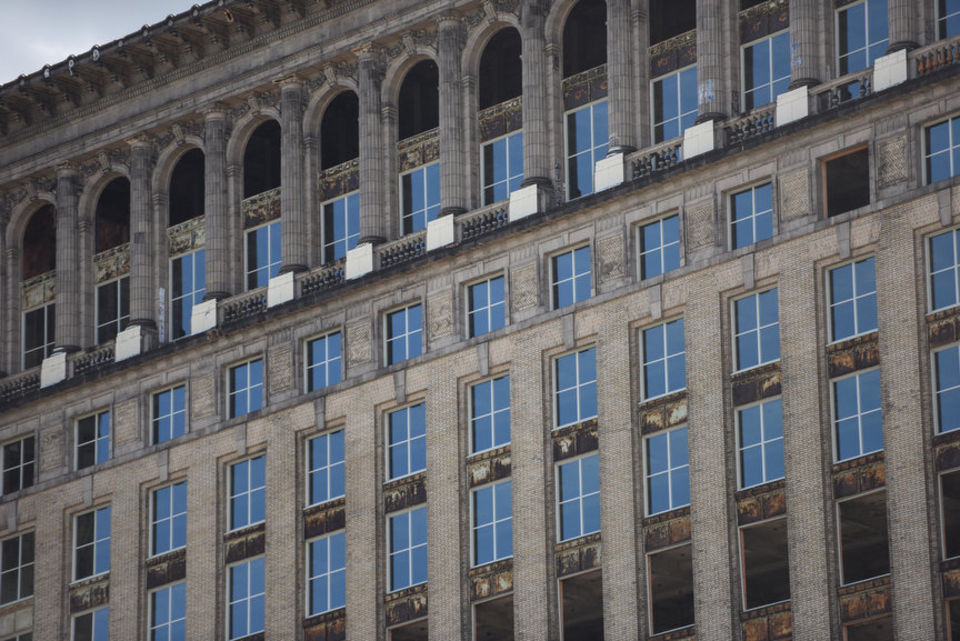 Michigan Central Train Depot has received a stay of execution.
Thirty-eight years after it was placed on the National Register of Historic Places, and two years after the Detroit City Council passed a resolution asking the owner to tear the building down, windows from Graham Architectural Products are beginning to fill its more than 1,000 openings.
The new windows are being installed by Chamberlain Glass and Metal, as Michigan Central's billionaire owner Manuel "Matty" Moroun begins to make good on his part of a deal with the city. Moroun owns Detroit International Bridge Company, which owns the building.
In April, Detroit Mayor Mike Duggan announced that Detroit International Bridge Co. would be required to install 1,050 windows this year as part of a land transfer agreement with the city. City Council approved the agreement at the end of July, following months of debate.
The new windows are expected to upgrade the exterior of the 18-story structure, which, when completed in 1913, was the tallest railroad station in the world and fourth tallest building in Detroit. After rail service to the station ended in 1988, the building fell into disrepair, earning recent recognition from one media source as "Detroit's most famous blighted building."
Moroun, who bought the building in the 1990s, told MLive earlier this year that the windows – Graham's Series 1200 fixed windows with high performance low-e glass – are "sensitive to the historic value of the building, but also (meet) the high standards of a modern office tower."
"Gap is proud and delighted to play such an important role in bringing new life to one of Detroit's most iconic buildings," said Jim Barbour, Graham's Mid-West Regional Manager.
Although the building's future is yet to be determined, more information and photos are available here. The photo appears courtesy of Tanya Moutzalias, MLive Detroit.
WDIV-TV Detroit has also posted a video featuring the progress here.