Gap Website: More Info, More Value
December 12, 2014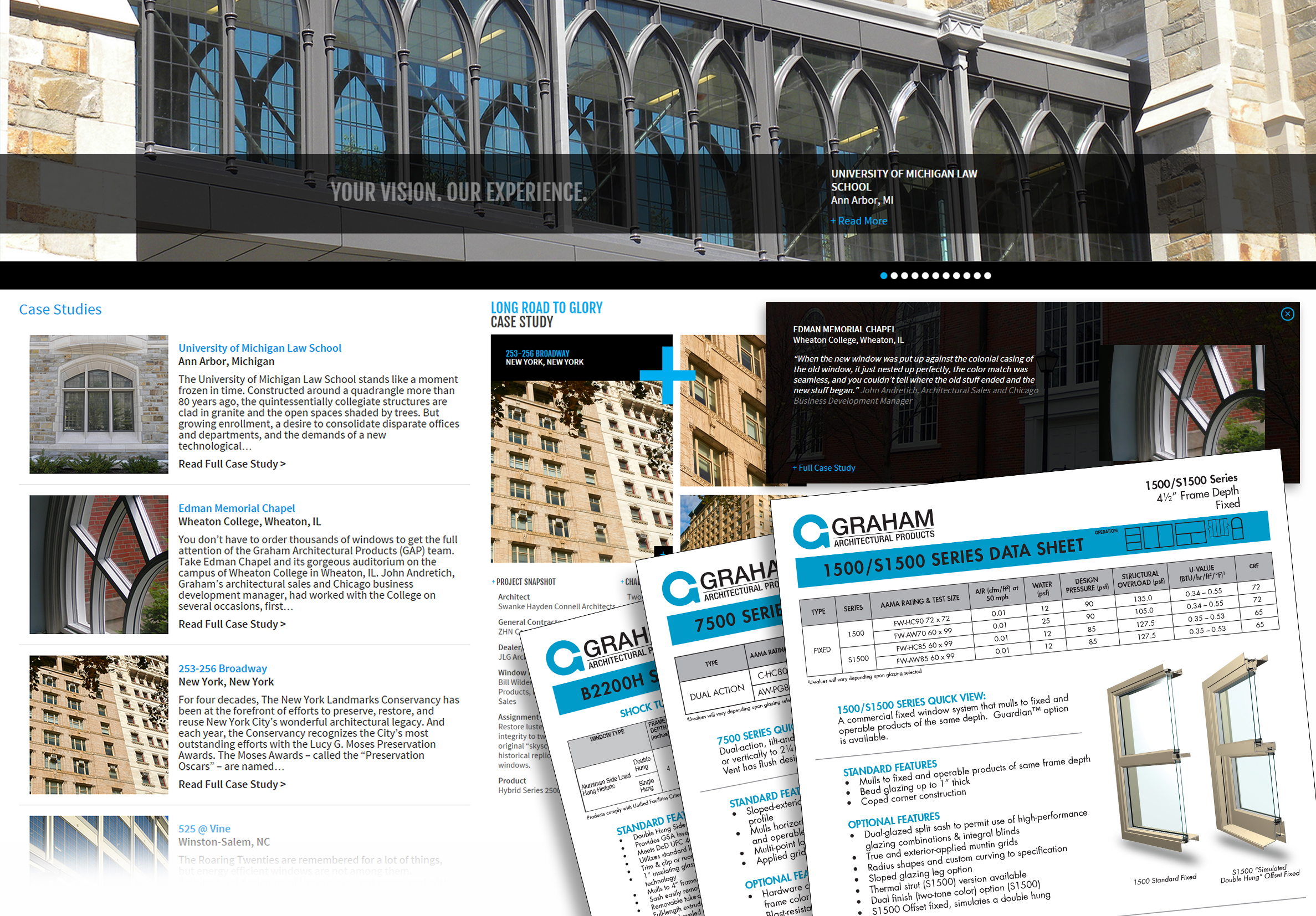 The Graham Architectural Products (GAP) website has recently undergone two significant enhancements.
Each of the more than 200 product pages on our website has had its data sheet replaced with updated information in a more manageable single-page format.
Data updates include AAMA ratings, air and water test results, U- values, and Sound Transmission Class (STC) and Outdoor/Indoor Transmission Class (OITC) ratings, as well as standard and optional product features, and general specifications and details. All of this information has been updated to include the latest testing data.
Product data sheets and product detail drawings are available on our website's individual product pages, which can be accessed either through the search window or through our AJAX product filter, which allows you to fine-tune your product selection process by clicking on the attributes you seek.
In addition, we have doubled the size of our case study catalog, showing more instances of outstanding GAP window, door and curtain wall applications that have enabled architects, contractors and owners to overcome significant challenges.
We will continue to add projects to this area in the future as we are faced with and surmount these challenges. To see some of these highlighted projects, check out our case study catalog.
For more information, contact Bruce Croak, Graham Architectural Products technical marketing manager, 717-849-8100.