Graham Adds One, Promotes Two
May 3, 2016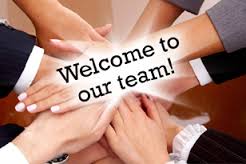 Graham Architectural Products (GAP) is pleased to announce a new hire and two promotions.
Jose Rodriguez has joined Continental Glass Systems (CGS) as senior project accountant. Graham has a significant equity and operating partner position in the business of CGS.
Jose is responsible for the process and controls necessary to assure accurate financial data for all phases of construction projects. He also works to assure the accuracy and consistency of cost information between all departments, including estimating, engineering and purchasing.
Prior to joining CGS, he held accounting positions with Montefiore Medical Center, Bronx, NY; CFY, Inc., New York, NY; and TigerDirect, Miami, FL.  Most recently, he was a staff accountant with Borinquen Medical Centers, Miami.
Jose received his BBA in accounting from Bernard Baruch College, New York, NY.
As a new Graham buyer, Brian Sourber returns to Graham's York operations, where he is focused on the purchasing of all glass materials.
Brian joined GAP as an intern during the summer of 2014.  Upon graduation from Shippensburg University, where he majored in supply chain management, Brian joined GAP in February 2015 gaining experience in production planning and buying.  In May 2015, Brian transferred to Continental Glass, where he obtained further experience in inventory management.
As production planner/scheduler, Anne Smith is responsible for material coordination and planning, as well organizing intra-facility transfers. She plays an important role in the development and implementation of controls between facilities.  She is also a member of the production control team, which is responsible for the development and maintenance of certain operations related metrics and statistics, and on-going process improvement projects.
After starting her career at GAP in 2007 as a financial analyst in the accounting department, Anne was promoted to senior staff accountant in 2013.