Graham Architectural Products Scholarship Winner
July 18, 2016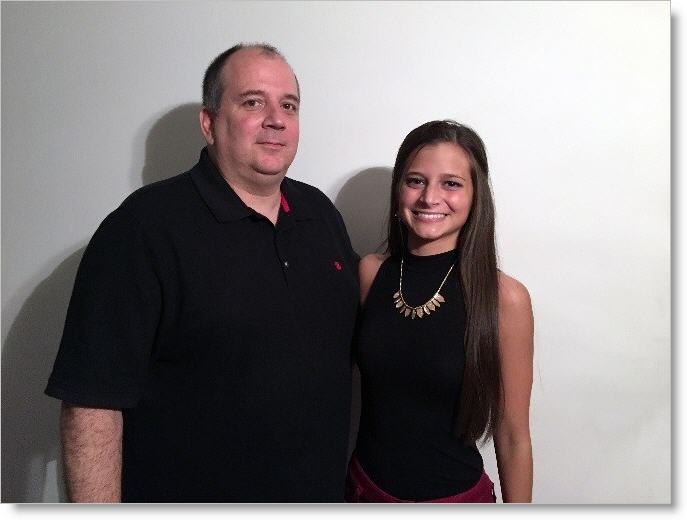 Congratulations to Dominique Fortunato!
The 2016-17 Graham Architectural Products Scholarship winner is Dominique Fortunato, daughter of Landon Fortunato, Estimator for Graham Architectural Products who works out of the New Castle facility.  Dominique was chosen as the winner by a panel of impartial judges from AAMA, American Architectural Manufacturers Association.  The $1,000 scholarship will be applied to Dominique's upcoming 2016-17 school year at Youngstown State University where she will major in Education.
Dominique will be in the Honors College at Youngstown State University. She is also a new member of the Penguinette line. Dominique chose to major in Early Childhood Education because she enjoys working with children, and hopes to positively impact their lives in the early stages of schooling.
Congratulations again to Dominique!
Graham Architectural Products is proud to have offered this scholarship since 2003.  This scholarship was established to provide children of Graham Architectural Products employees with an opportunity to obtain financial aid for any post-secondary schooling in the field of their choice.  Those eligible to apply for the Graham Architectural Scholarship must be high school seniors or any level current college students who are dependent children of employees of Graham Architectural Products, and have not won the award previously.  Employees (applicant's parent/legal guardian) must be full time and employed for at least one year as of January 1 of the award year, and must also be employed at the time the winner is selected.  This annual scholarship is announced in January of each year with the winner being selected in April.  Be on the lookout for the annual notice so your child also has the opportunity to become a scholarship recipient.