Graham Grabs Some Attention at AIA Convention
May 20, 2016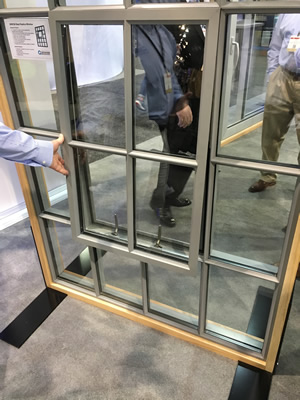 The Graham Architectural Products booth drew a lot of attention during the first day of the three-day AIA (American Institute of Architects) convention Thursday in Philadelphia.
Drawing particular scrutiny were several new products, including our fixed offset window that replicates a double hung, our SR6700 steel replication window, our concealed vent fixed window, and our lift and slide sliding glass door.
Among the interested attendees were a pair of representatives from The USGlass News Network, including writer Nick St. Denis, who featured Graham in his May 19th news post here.
The show offers architects, vendors and other industry participants the chance, as AIA President Russell Davidson, FAIA, says, "to drive real change in the design and build space, in our communities, and in the world at large."