Graham Helping to Revitalize Detroit
September 16, 2016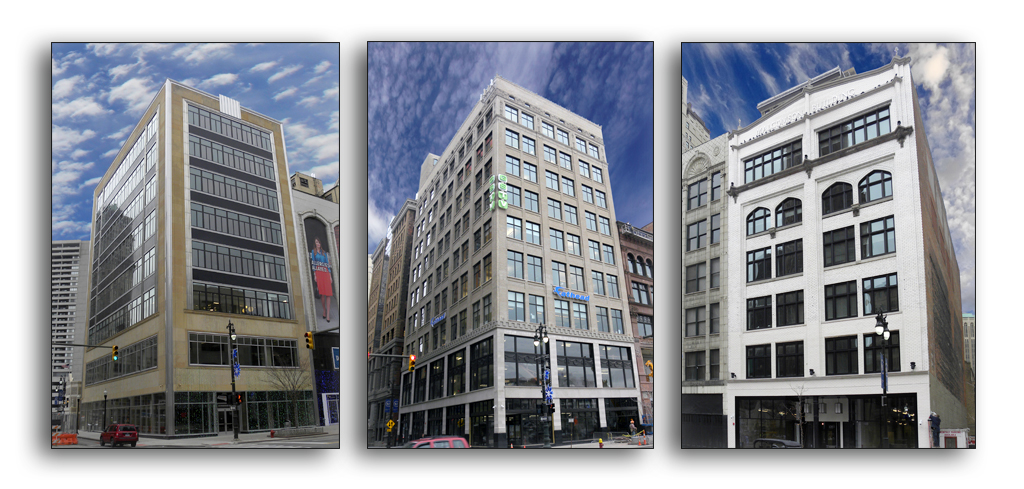 Detroit is on the mend. And Graham Architectural Products is part of the recovery.
National Geographic recently described Detroit as "a long-derided city … with the nation's largest municipal bankruptcy behind it." But private sector dollars, a whole bunch of them coming from Quicken Loans Chairman Dan Gilbert, have brought new life to the downtown area. Gilbert and his real estate partners own or control more than 80 buildings and retail sites in downtown Detroit. And three of them feature windows from Graham.
All three required – and effortlessly earned – National Park Service approvals.
Jim Barbour, Graham's midwest regional manager and the company's rep in the state of Michigan, said, "What this reflects is Graham's extraordinary ability to create historical replications, matching original sightlines and profiles while delivering an energy-efficient, highly-engineered product that's going to last for a long time."
Two of the Graham projects are on Woodward Avenue, the main corridor through the city, while the third is in Capitol Park, a neighborhood undergoing its own mini-renaissance. All three required the expertise of historical consultants from Kraemer Design. Brief project bios follow:
1201 Woodward (The Kresge Building) – Nearly a century ago, the corner upon which this building stands was determined to be the busiest in the nation. Now the headquarters of Gas Station TV and FATHEAD, LLC., the 9-story, 54,000 SF building features 468 of Graham's 6600 Series fixed windows and another 56 of Graham's 1200 Series fixed offset. A key to the job, Barbour said, was Graham's ability to "develop a custom stacking mullion to replicate the original profiles of the steel casement windows" that were replaced. Graham's customer was Curtis Glass Company, of Troy, Michigan.
1215 Griswold (The Malcomson Building) – Prior to this building's renovation, a local company was commissioned to perform an analysis of the building. As part of its report, the company said the shape of the panning made it unlikely that anyone could replicate it in aluminum. "We were able to do it, which I think helped us secure the job," said Barbour. Working again with Curtis Glass, Graham provided 120 of its 6700 Series fixed and awning windows, and another twenty 2000 Series single windows for the rear elevation. Now the building blends first floor retail with 25 residential units on the top five floors.
1505 Woodward (International Bancard Building) – Graham provided 288 of its 6600 Series fixed windows to help in the restoration of this Albert Kahn-designed building, It now serves as headquarters for International Bancard, in addition to serving as home for Rocket Fiber. Graham's partners included Peterson Glass Company and the architectural firm ROSSETTI, which Graham previously worked with on the University of Michigan's Yost Ice Arena.