Graham Helps Yet Another Project Receive Awards
June 20, 2017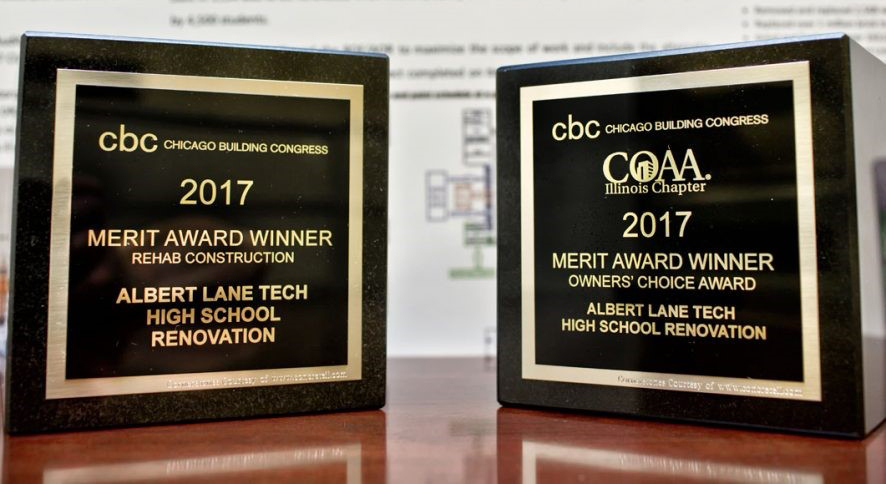 Recently, Lane Tech College Prep High School was celebrated for its significant transformation. Tyler Lane Construction and the entire Lane Tech project team accepted not one, but two coveted awards, receiving the Owner's Choice Award and the Rehab Construction Award at the annual Chicago Building Congress (CBC) Merit Awards.
Lane Tech College Prep High School, a 607,000 square feet structure, required a complete rehabilitation from the inside-out.  Briefly, the roofs were leaking, the masonry was crumbling, and the windows and doors did not operate correctly. For years, the school struggled with water leakage and endured those damages to its structure and interior finishes.
Graham Architectural Products contributed over 2,500 new windows to the renovation. Graham's historic 2200 Series single hung windows replicate the original Lane Tech windows and allow the school to retain its true character. More importantly the new windows ensure a strong resistance to future water penetration.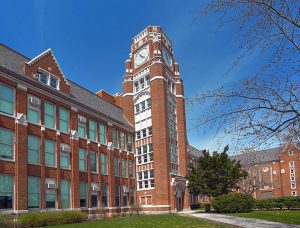 The annual Chicago Building Congress (CBC) Merit Awards celebrates the industry by honoring outstanding projects in greater Chicago. Merit Awards are presented for construction in nine different categories and are meticulously judged on design, quality, impact, and safety by 40 CBC members.
To find out more about the Graham products used on this project, contact Bruce Croak, Graham's marketing manager.