Graham Plays Central Role in "Preservation's Best of 2015" Winner
March 30, 2016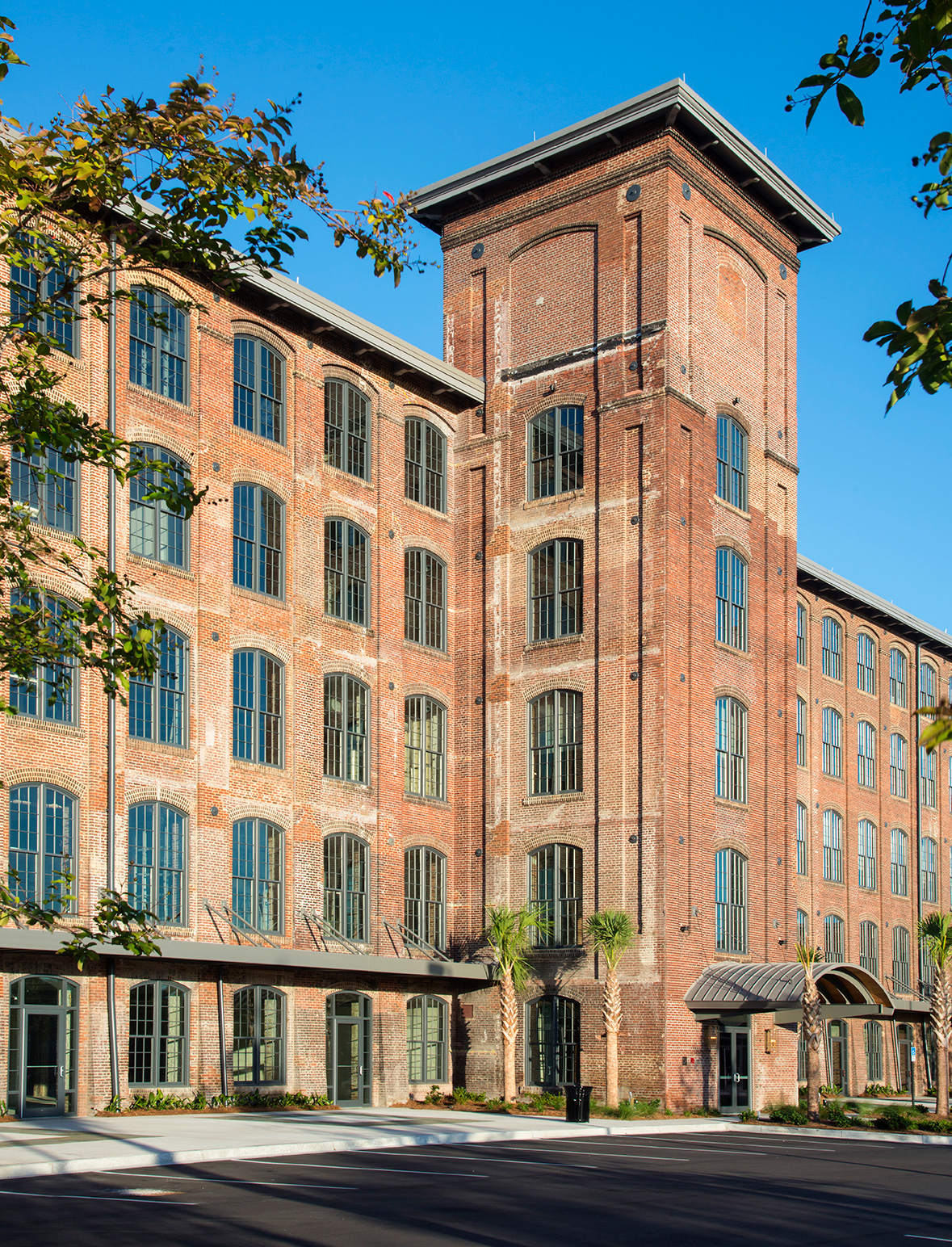 Each year in March, during National Historic Preservation Advocacy Week, advocates and politicians gather to recognize America's most outstanding Historic Tax Credit projects for rejuvenating neighborhoods by giving new life to venerable buildings.
This year at a congressional reception in Washington, D.C., the Cigar Factory – a Charleston, SC, project near and dear to Graham Architectural Products' heart – was one of eight projects recognized as one of "Preservation's Best of 2015."
Graham played a key role in renovating the 135-year-old structure by designing and manufacturing 361 historic replication windows – a mix of the HI 2200H Series Single Hung and HI 6800 Series Fixed – that met National Park Service requirements.
The fact that regional code insisted on hurricane-resistant windows made the project significantly more challenging, especially since in many cases the window openings were over 10 feet tall.
According to Ron Stang, AIA, LEED AP, and principal at the architectural firm STEVENS & WILKINSON (S&W), "Getting the windows right was no doubt the most important component in rehabilitating the Cigar Factory into an award-winning, successful 'Certified Rehabilitation' project.
"With only aged, small scale black and white photos of the original wood windows, and a small piece of an original window frame found during demolition, S&W architects worked closely with GAP to nearly replicate the original historic windows with replacement single hung, hurricane/impact rated units whose details were closely scrutinized by the staff at the National Park Service."
Built in 1881 as a cotton mill, the five-story, 244,000-square-foot structure was converted into a factory for the American Tobacco Company in the early 1900s. By the 1930s, the factory was the largest private employer in Charleston with 1,400 workers generating more than 400,000 cigars daily. The building was added to the National Register of Historic Places in 1980.
After sitting vacant for years, the Cigar Factory is now a mixed use building featuring retail and event space, professional offices, and restaurants.
As Stang said, "The Cigar Factory has been reborn to serve Charleston for a full second century."