Graham Supports United Way Day of Action
June 27, 2016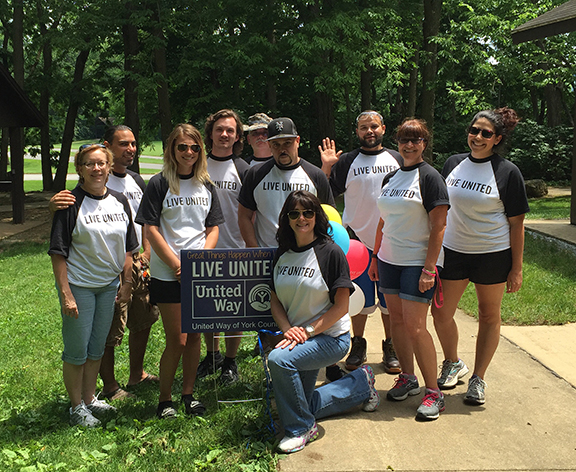 When the United Way asks for volunteers, Graham Architectural Products steps forward.
Each year, during the United Way's Day of Action, Graham sends a team of generous volunteers, each one enabled by supervisors and managers who adjust plans and schedules to accommodate the community's need.
"And this year was no different," said Graham Human Resources Manager Laurie DeRosa. "I have a great group of employees who volunteer every year for the Day of Action."
Named Team Vega by enthusiastic team member Marcos Vega, the volunteers also included Theresa Dohner, Michael Mostris, Kayla Glatfelter, Ben Pettit, Greg Shirey, Rudy Minguela, Laurie DeRosa, Kathy Scott and Taylor Caterbone.
When the morning's weather didn't cooperate, the team's assignment changed from painting buildings to picking up trash in downtown York. "That was fine with us," Laurie said. "We were just glad we got to participate."
According to the United Way website, "Day of Action is an annual volunteer event where hundreds of community members come together and harness the spirit of volunteerism." By being part of it year after year, Graham finds yet another way to make York County a better place to live.
Thank you Team Vega!