Graham Windows Brighten Historic Bank
September 14, 2017

The German-American Bank was built in 1889 to provide banking services to the German-speaking citizens in the St. Joseph, Missouri, region. Placed on the National Register of Historic Places in 1978, this building's ornate facade highlights the red brick exterior. It was was renamed the American National Bank in 1918. Later, it became First Federal Savings and Loan.
In 2014, Heartland Health and Mosaic Life Care purchased the building with plans to renovate the structure to create new office space for their company.  In May of 2017, the construction was completed, and Heartland Health and Mosaic Life Care personnel started moving in. During the construction, many hidden architectural treasures were discovered, such as a marble staircase, ornate columns, a hidden bathroom and tile floors.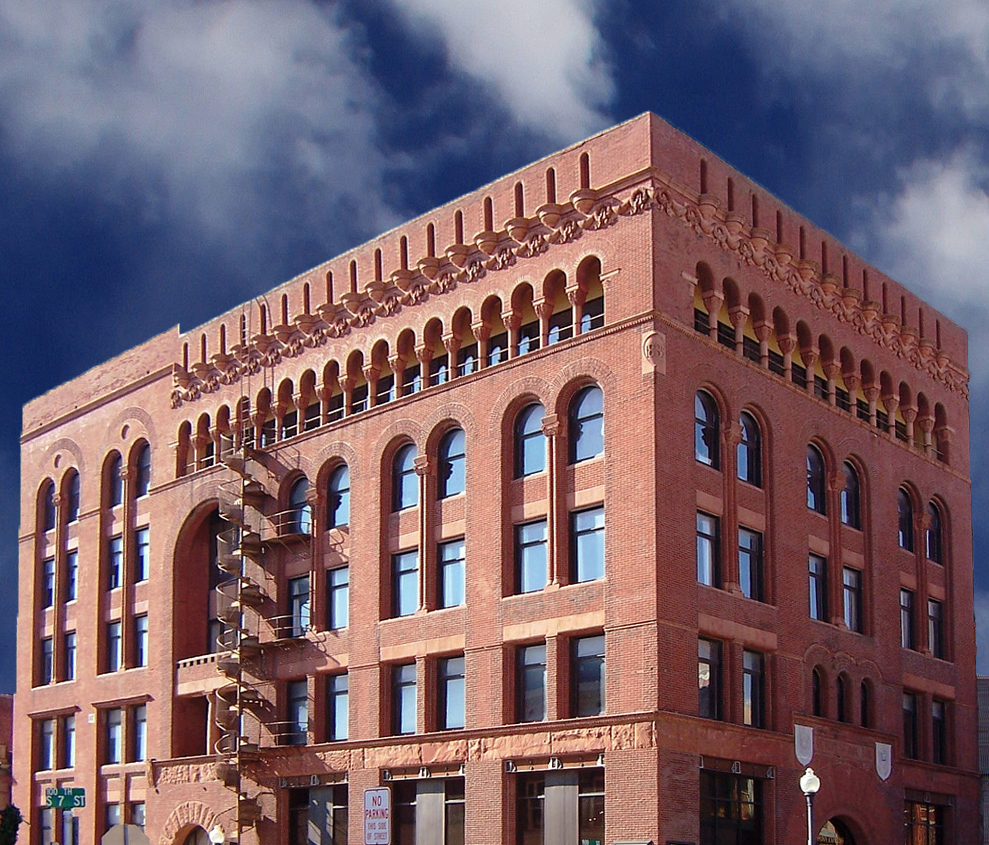 Graham supplied over 230 GT1400 fixed and fixed offset windows for the project.  The offset fixed windows give the appearance of a hung window, but there are no operable sash, so they perform the same as a fixed window for optimum thermal efficiency.
To find out more about the Graham products used on this project, contact Bruce Croak, Graham's marketing manager.