Graham's Steel Replica Window Receives Accolade
December 8, 2017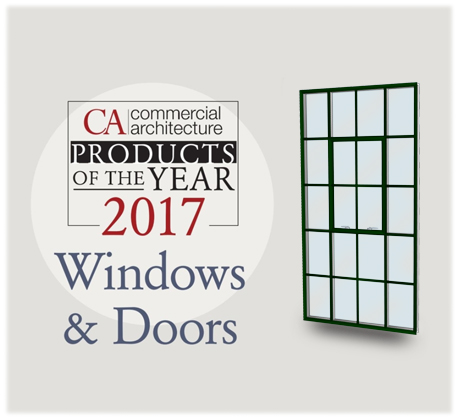 Steel Replica Window Awarded
---
Graham's SR6700 Steel Replica Window has been named one of Commercial Architecture magazine's 2017 Products of the Year.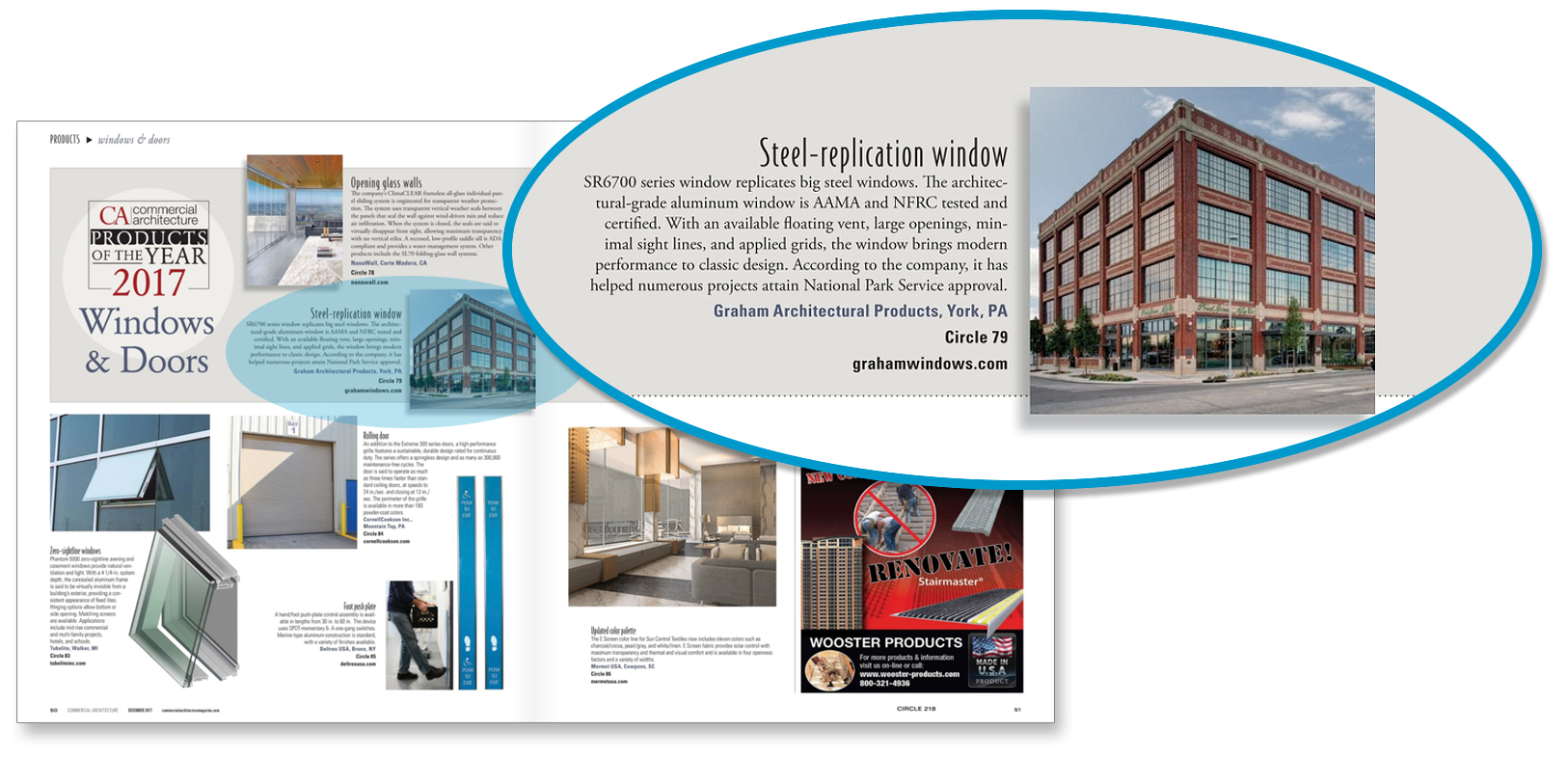 The December issue of the publication can be viewed in full here.
The innovative SR6700 aluminum window system is designed to replicate the original steel windows used in many historic and commercial buildings. With its true "floating vent", large sizes and minimal sightlines, the SR6700's one-of-a-kind design has been approved for use on several National Park Service registered landmark projects. The historic concave true muntins and applied grids complement the authentic steel window look. When architects and building designers are looking for a replacement for steel windows, Graham is on their list of contacts.
Here is some more information about the SR6700 steel replica window system.