Hurricane Season May Be Extremely Active
August 14, 2017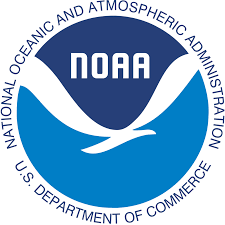 The National Oceanic and Atmospheric Administration (NOAA) this week updated its forecast for the 2017 hurricane season. The outlook is not particularly sunny.
NOAA is now saying the season "has the potential to be extremely active and could be the most active since 2010." That year, NOAA forecast an 85 percent chance of an above-normal season and, in fact, there were 19 named storms and 12 hurricanes, including five major hurricanes.
In a "normal" season, NOAA would expect 12 named storms, six hurricanes, and three major hurricanes.
In May of this year, the NOAA team placed the likelihood of an above-average season at 45 percent. This week's update ups the likelihood to 60 percent. If NOAA is correct, this would mark the second consecutive above-average season.
So it's important to remember that Graham Architectural products is a recognized leader in the design and manufacture of hurricane-resistant windows. All of our window styles are available in hurricane-resistant versions, and our experienced engineers and highly knowledgeable staff make sure the job is done right and in compliance with project requirements.
Architectural Record recently published a Graham-sponsored AIA-accredited continuing education course, titled "Shelter from the Storm". The course serves as a highly detailed introduction to hurricane-resistant windows and doors.
For more information on Graham's hurricane-resistance capabilities, contact Bruce Croak, Grahams's marketing manager or visit our hurricane-resistant market page.