New Website Feature
February 18, 2015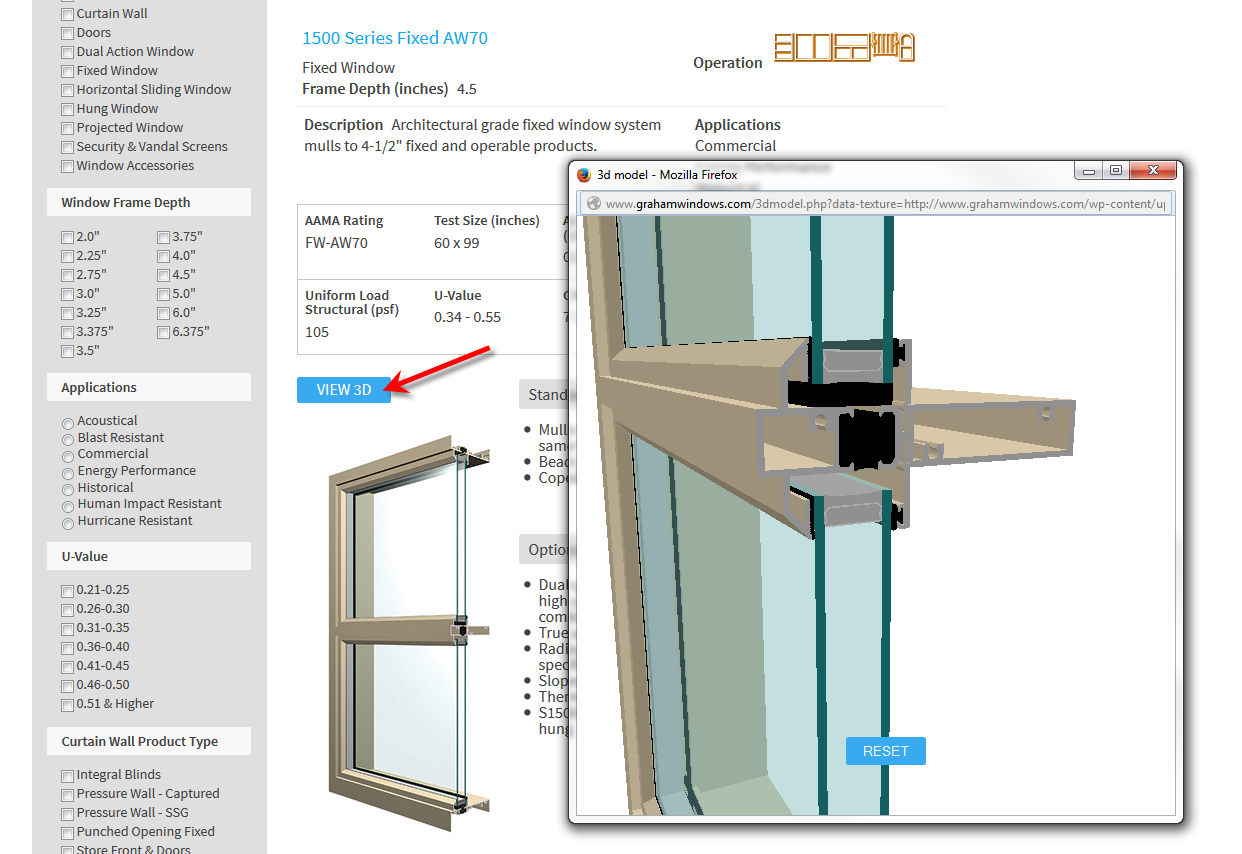 The Graham Architectural Products (GAP) website has recently added an interactive 3D model feature. On some of the product pages, you will notice a new "VIEW 3D" button next to the product image. Clicking on this will open a window in which you can rotate, zoom and pan the 3D model of the window or door product.
This new feature allows users to get a closer look at our products to help with the selection process. Pages will still provide specifiers and project decision-makers with all the other information and downloads needed, such as Cad drawings, product specifications and product data. This new addition is just another way GAP is constantly improving the way we communicate with our customers.
This new feature is not yet available on every product. We will be gradually adding these to all the product pages in the coming months. For more information, contact Bruce Croak, Graham Architectural Products technical marketing manager, 717-849-8100.