Graham's Human Impact Window Solution
June 11, 2020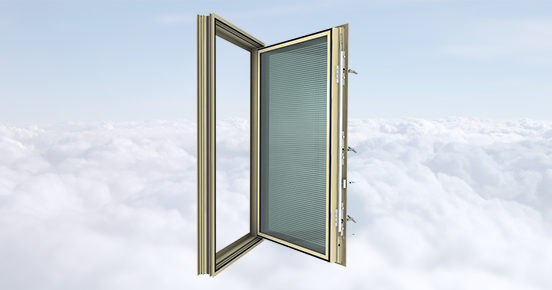 S6300 Human Impact Resistant Window
Developed specifically for hospital and psychiatric care applications, the Graham S6300 Human Impact Resistant Window is designed to provide the benefits of day-lighting in clinical settings while maintaining control over unwanted egress.  The S6300 replaces archaic looking window openings requiring bars or other containment measures with modern, discreet design that is tested to withstand the stringent testing criteria outlined by AAMA A501.8-1.  The test requires the window to withstand three 2000 ft-lb impacts from the interior and continue to operate normally. View a video of the product under test conditions here.
The S6300 features a concealed lock mechanism with captured-key operation for custodial-only access. An option for internal blinds behind an access panel is also available. Like all Graham window products, the S6300 incorporates polyamide insulating strut technology to mitigate thermal transmittance and achieve superior U-values to meet the code requirements of your project.
---
Visit the S6300 product page, or, contact one of our sales representatives for more information about this product.