Slight Jump for Architecture Billings Index
November 17, 2016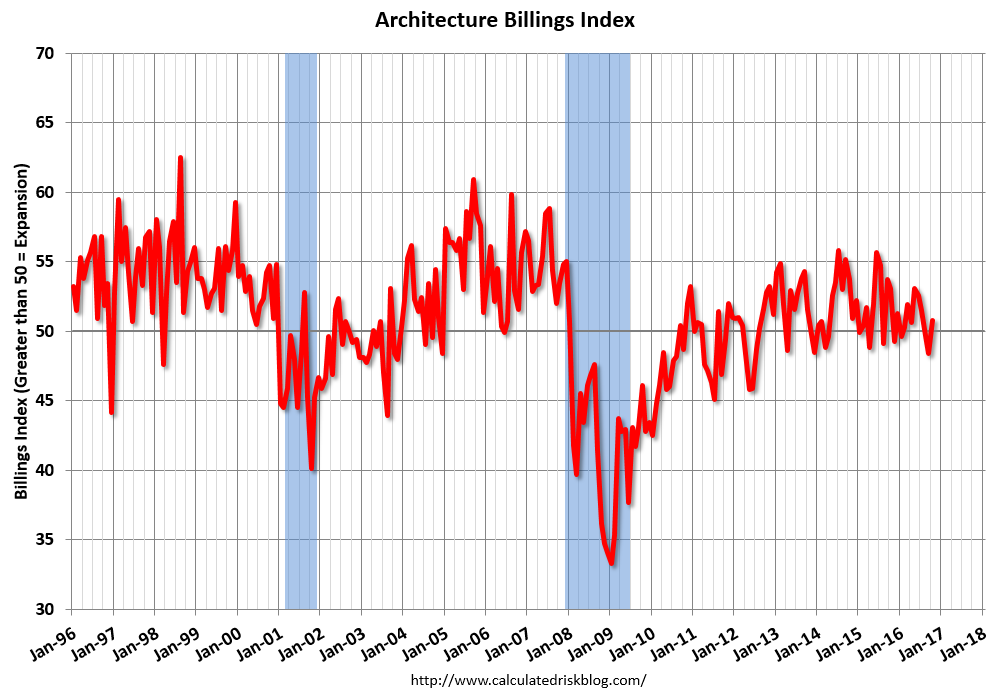 The Architecture Billing Index (ABI) showed renewed life in October after staggering through consecutive months of decline for the first time in four years.
The ABI, considered a leading economic indicator, reflects the lead time between architecture billings and construction, which can be up to a year.
October's ABI was 50.8 (any score above 50 indicates an increase in billings), a few ticks up from September's 48.4.
AIA Chief Economist Kermit Baker offered perspective, saying, "There was a collective sense of uncertainty throughout the design and construction industry leading up to the presidential election. Hopefully, we'll get a sense of what direction we will be headed once we get a clearer read on how the new administration's policies might impact the overall economy as well as the construction industry."
In other economic news, the construction industry's employment numbers showed little change during October, according to the Bureau of Labor Statistics.