Electric Works Powering On
December 8, 2021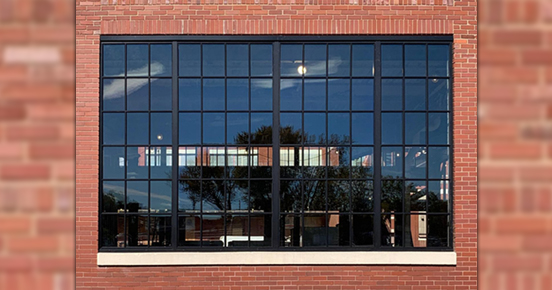 ---
Electric Works Powering On
The site of former G.E. Electric Works in Fort Wayne, IN is undergoing a massive renovation. The developers' vision is to transform the once derelict location into a mixed-use district of "innovation, culture, and community." Graham's historic replication windows are helping restore the original beauty of the landmark structures.
Use of the site for manufacturing began in 1881 when the Jenny Electric Company moved in to build electric arc lamps and dynamos. In 1885 the company purchased additional building and land assets from Gause Agricultural Works. A few years later, another company purchased a controlling interest and the firm was renamed the Fort Wayne Electric Works. Ten years later the company was purchased by General Electric which ran operations there until 2014.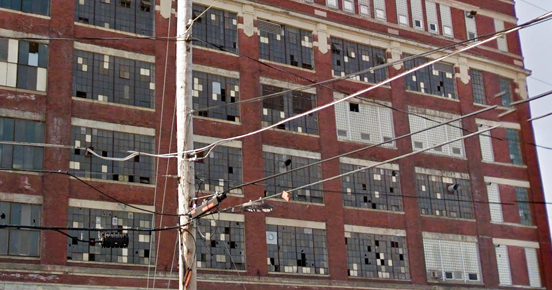 Original windows in 2018
The project makes use of several Graham products, most notably our SR6700 Steel Replica window. The SR6700 replicates the narrow sitelines and putty-glazed look of historic steel windows which were ubiquitous in warehouses and factories throughout the early-mid 20th century. All of the replica windows are fixed and some employ a false vent to simulate the appearance of an operable window.
---
"Historical windows looking sweet. Black is going to look good!"
—Hall Aluminum Products, Inc. (Installer)
---
Also used are Graham's GS6600 series fixed windows. The GS6600 series boasts superior thermal and structural performance while maintaining thin sitelines and offers a historic beveled profile to match the replica windows. Next up are Graham's S1200 series fixed-offset windows, a thermal-strutted version of our 1200 series fixed windows, all with applied grids and some with true muntins.
The Electric Works campus is expected to open by next autumn. Check Graham's website for updates.
---
To learn more about how Graham can provide the fenestration solutions your next project requires, visit our contact page to get started.
New Windows with an Old Twist
November 7, 2019
Ohio University's "The Ridges" building complex is getting some new windows with a familiar face. Graham is proud to play a role in restoring a part of this historic site's magnificence.

An Intriguing History
The site opened in 1874 …