Graham Window Wall Projects Featured in US Glass Magazine
February 6, 2018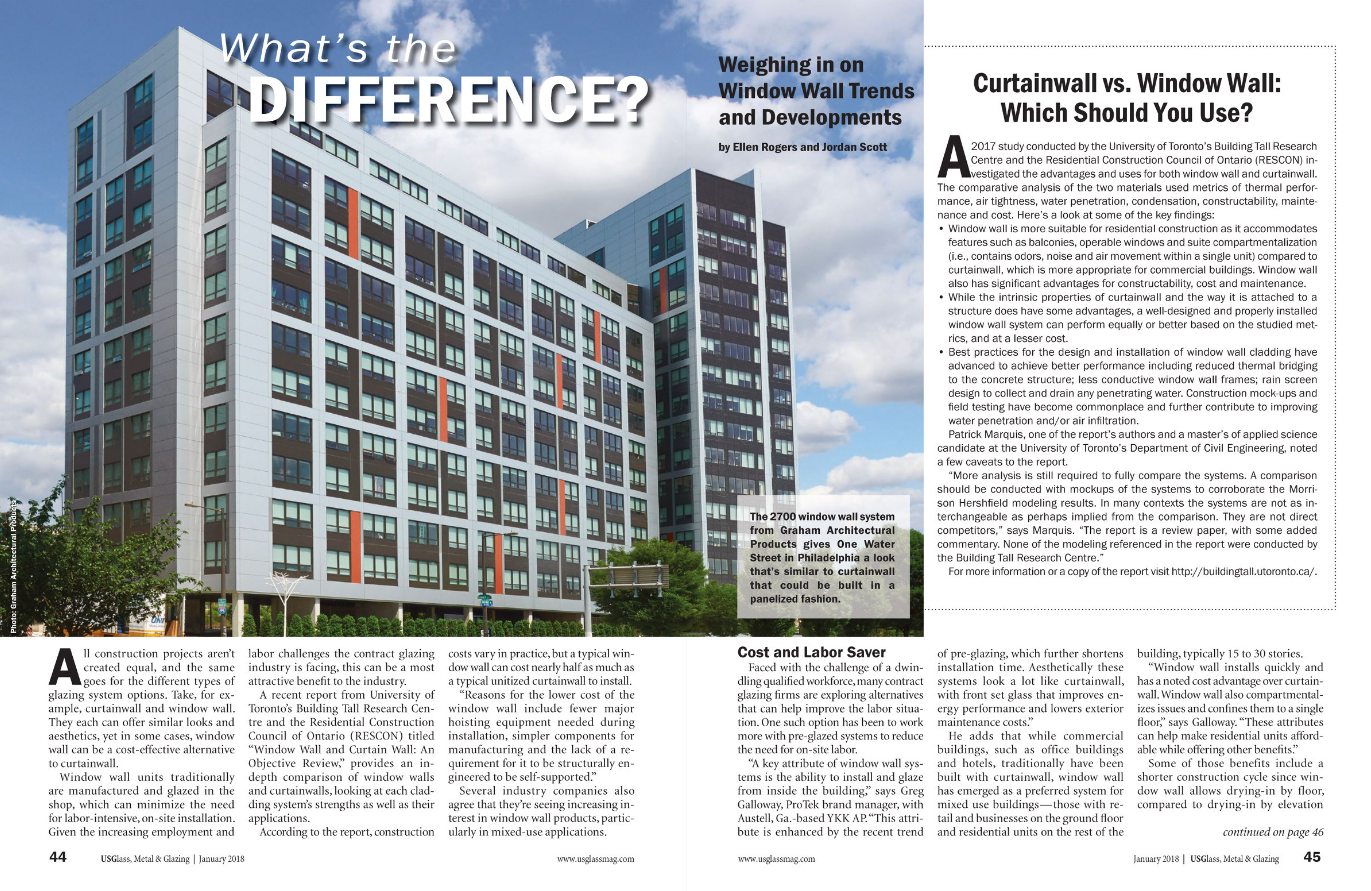 The January edition of US Glass magazine interviewed our National Sales Manager, Mark Hiscock for his insights on window walls and their place in the fenestration market place. The article discusses the differences between window wall and curtain wall and the application of each.
Two of Graham's projects utilizing our W2700 window wall system are featured in the article. One Water Street and Rodin Square both located in Philadelphia, PA. Both One Water Street and Rodin Square had stories posted on our website on earlier dates.
The entire article in US Glass is on pages 44-46 of US Glass January Edition
To find out more about the Graham window wall systems used on these projects, contact Bruce Croak, Graham's marketing manager.