GAP Plays Key Role in Repurposing of Abandoned Mill
February 18, 2016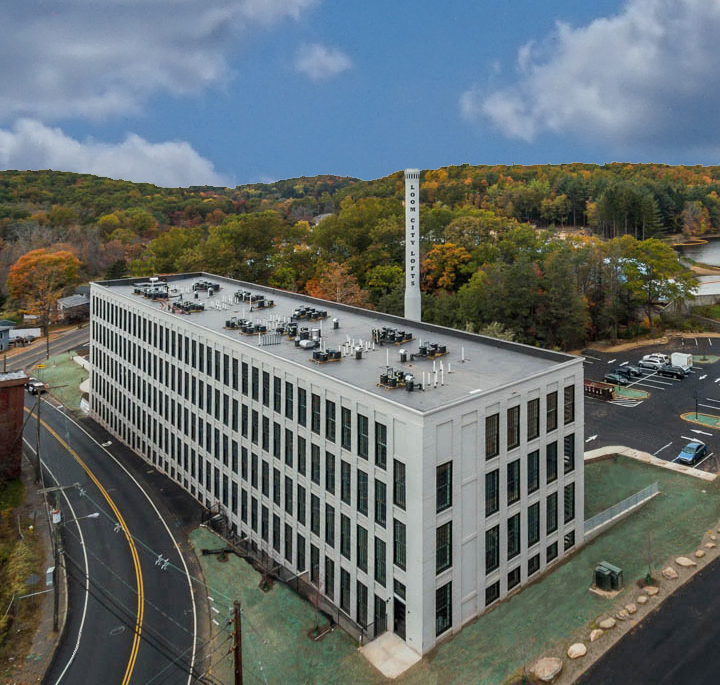 Loom City Lofts, a project that struggled to get off the ground for more than a decade, recently marked its grand opening in grand style, with stately windows from Graham Architectural Products overlooking it all.
Connecticut Governor Dannel P. Malloy joined state and local officials in celebrating the official unveiling of the revitalized former mill listed on the National Register of Historic Places. Located in Rockville, CT, the building is the former Roosevelt Mill – built in 1906 as one of the first buildings in New England to be constructed entirely of reinforced concrete.
It is now an industrial-themed apartment building with 61 rental units, including studio, one-bedroom and two-bedroom units. The building also has several thousand square feet of commercial space available for lease.
Graham provided over 360 2200H Series single hung windows as well as a handful of 1400H Series fixed windows and 6800 Series awning windows. The 2200H Series windows, traditional single hung windows with applied muntin grids, feature one of GAP's historic panning systems. And the windows are enormous – spanning 56 inches wide and 110 inches high.
As a result of those windows, many of the units offer lovely views of the Shenipsit Reservoir, the Warp Mills Pond and the Hockanum River Dam.
More importantly, those Graham windows helped the building achieve the National Green Building Standard for energy efficiency.
Graham Reps Doug MacLellan and Bill Homer handled the job for Graham, working directly with the owner.