Graham Windows Grace Award-Winning "Motor City" Project
August 15, 2018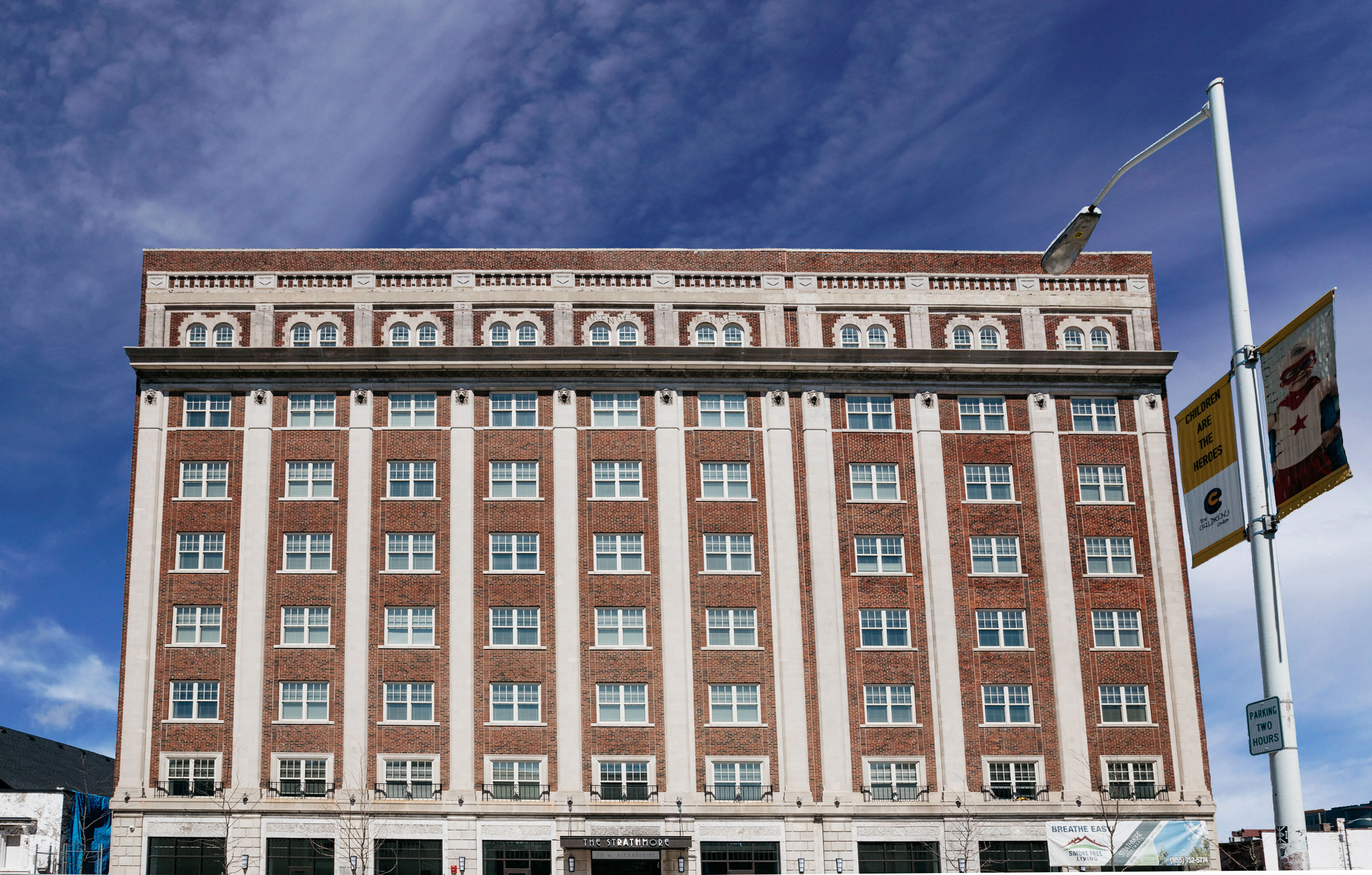 The Strathmore Hotel Apartments Revitalized
---
Once again, Graham Architectural Products played a role in an award-winning project.
The rehabilitation of the Strathmore Hotel, a jewel in the redevelopment of Detroit's Midtown, was recognized with a 2017 Governor's Award for Historic Preservation.
Built in 1924, the one-time luxury hotel fell into disrepair before being abandoned over a decade ago. It had become what Sue Mosey, president of Midtown Detroit Inc., a nonprofit that encourages development of Midtown Detroit, called "a big, looming eyesore."
St. Louis developer McCormack Baron Salazar, Inc., and Mosey's organization partnered to rehabilitate the 142,000 square-foot structure. The redeveloped Strathmore now features 129 one- and two-bedroom apartments, 40 percent of which are being offered at "affordable housing" rates.
Making the project possible was a public-private partnership consisting of at least 12 funding sources, including federal, state and local government agencies.
And helping to make the project beautiful are over 750 of Graham's 2000 Series historic single hung windows. The project also included argon-filled, low emissivity coated insulating glass for optimum energy savings. Jim Barbour served as Graham's rep on the project.
Additional recognition to the project was given in the March 2018 edition of Retrofit Magazine.
---
To find out more about the Graham window and door products used on this project, contact Bruce Croak, Graham's marketing manager.