Case Study: CWTC — Milwaukee, WI
December 21, 2022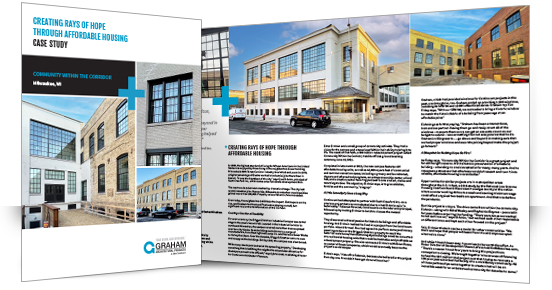 Case Study: Community Within the Corridor — Milwaukee, WI
Graham has a case study profiling our work with Community Within the Corridor, an adaptive reuse development in Milwaukee, WI.
The historic complex was formerly the Briggs & Stratton Industrial Park, comprising buildings dating from 1906 to the mid-20th century. Its namesake occupant manufactured small gasoline engines for vehicles and later for other applications such as lawn mowers and washing machines. Over the years the park was home to a range of manufacturers, but by the late 1980s it was abandoned and sat mostly vacant for the next few decades.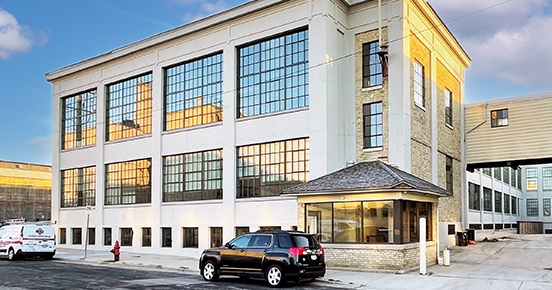 CWTC features Graham's Popular SR6700 Steel Replica Window
The new campus features 197 affordable housing units, as well as 40,000 square feet of commercial and common recreation space, including a grocery and laundromat, daycare and after-school programs, an entrepreneurship center, a food hall, and a creative center featuring podcast rooms and art, dance and recording studios.
Graham was able to help the developers obtain historic tax credits by recapturing the original intent of the windows and delivering thermal performance, while staying within the budget of an affordable housing project. The project features our SR6700 Steel Replica and 1200 Fixed Offset windows.
View the case study here and check our case studies section to learn about other Graham successes.
---
To learn more about how Graham can provide the fenestration solutions your next project requires, visit our contact page or find a rep page to get started.