Updated Voluntary Specification for Multi-Bar Hinges in Window Applications
December 17, 2014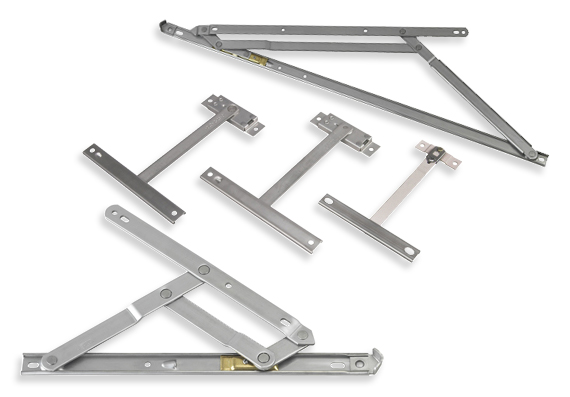 The American Architectural Manufacturers Association (AAMA) has updated and released AAMA 904, Voluntary Specification for Multi-Bar Hinges in Window Applications. Last updated in 2009, the document describes methods of test, procedures, materials and performance criteria for determining the durability of this type of hinge used for opening and closing casement, projected and parallel opening windows.
A multi-bar hinge is a mechanical device which, when mounted in a window in accordance with the manufacturer's instructions, is used to support a variety of in-plane sash types, such as project-out (at bottom), project-in (at top), casement (out-swinging or in-swinging), parallel opening (four sides of sash opening outward) and certain types of sash which are opened primarily for glass cleaning.
Changes from the last version of the specification to this 2014 version are as follows:
Removed section 2.4 which described the AAMA organization
Added section 9.0 for Top Turn Reversible Hinges
Added Top Turn Reversible Hinges references throughout the document
Various editorial changes throughout.
"AAMA 904 ensures quality at a component level for multi-bar hinges by defining minimum requirements for corrosion performance and life cycle," says Chris Griffin, chair of AAMA's Security Hazard Mitigation for Fenestration Products Committee. "Multi-bar hinges must pass this testing for inclusion into the AAMA Verified Component List. This testing also determines weight ratings for these hinges, which are included as part of the VCL listing.
"An interesting fact about 904 is that it does not reference a test method created by ASTM or any other code body since none exist," says Griffin. "As a result, it is one of the few AAMA documents where the test method was created solely by AAMA members and, therefore, is one of the few 100 percent member created AAMA documents."
The bulk of this article originally appeared on the AAMA website.
For more information, contact Bruce Croak, Graham Architectural Products technical marketing manager, 717-849-8100.