US Glass Metal & Glazing Article
May 17, 2019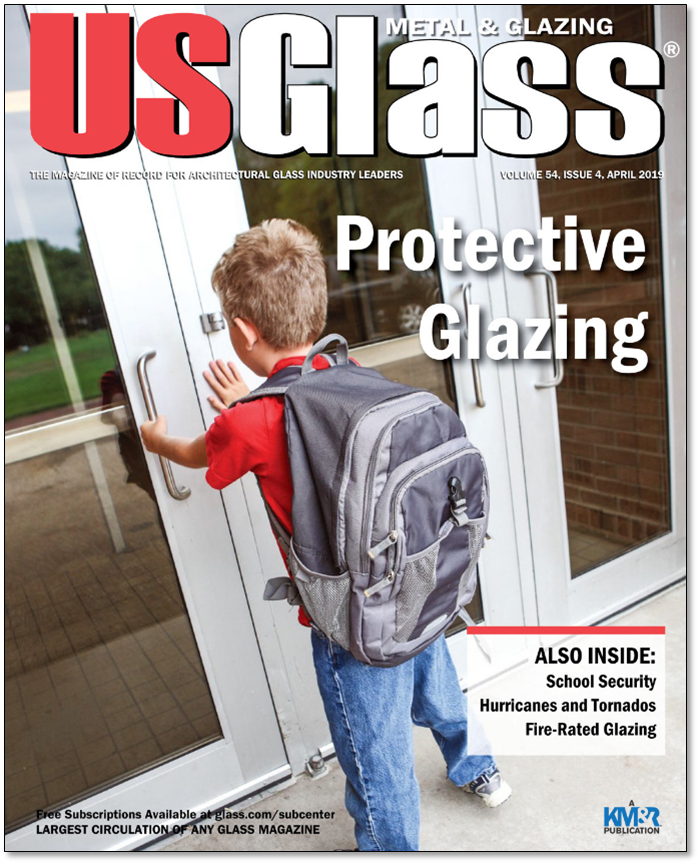 In the April 2019 edition of USGlass Metal & Glazing our mid-Atlantic regional sales manager, Tom Haines had an opportunity to share his insight into school security.
The article focused on new product developments in security glazing and how this benefits our schools safety. By slowing down a potential intruder or deterring them all together by use of security glazing, it allows more time for first responders to arrive at the scene and for children to reach safe areas within the school.
To read the entire article and Tom Haines' comments click here.