Courier Square – Charleston, SC.
September 10, 2020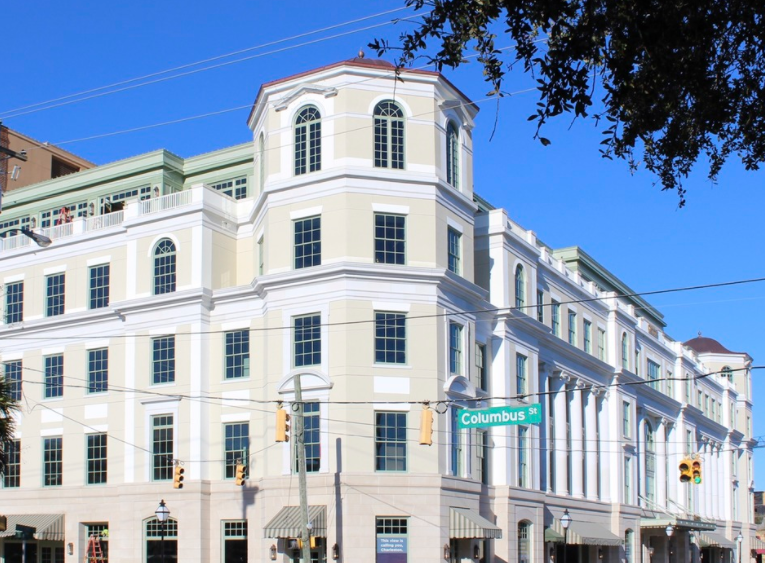 Accolades for Courier Square
Courier Square, the gateway to downtown Charleston's Peninsula district, is part of a larger multi-phase redevelopment project. It is composed of two distinct buildings, an office building along Meeting Street and a residential building at Columbus Street.  The office building, Greystar Developers new headquarters, has a traditional Greek Revival style with sixteen Ionic columns set into a stucco facade with retail shops at the ground level. The second building, The Guild, is an eight-story, 220-unit loft-style brick apartment building on Columbus Street, has a  brick exterior and the industrial appearance of many of the warehouses in the area. Part of the Guild building is a 120 foot high clock tower that marks the development on the skyline.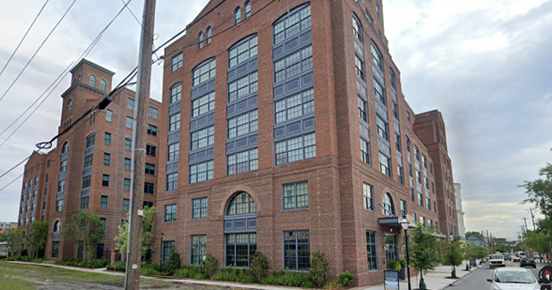 Graham provided 1,050 custom offset fixed S1400 Series windows, 690 standard fixed S1400 Series windows and 58 terrace doors. All windows and doors had energy saving high performance low-e coating and many of the windows and doors required hurricane impact glazing. Graham had to design and provide many custom stack mullions and transition mullions to accommodate the architectural vision.
The architects for the project Robert A.M. Stern Architects, LLP, has a Case Study posted on their website with lots of nice photos of the buildings.
The project also has received several awards:
The Congress for the New Urbanism – 2019 Charter Award. 
The Historic Charleston Foundation – Whitelaw Founders Award. The Whitelaw Award recognizes individuals, groups, or government entities that are committed to the long-term protection and preservation of important buildings and places in and around Charleston, South Carolina, as well as those involved with preservation advocacy and policy.
The New Urban Guild – an inaugural New Urban Guild Award in the category "Design Excellence."
---
To find out more about the Graham window and door products used on this project, contact Jim Eisenbeis, Graham's Director of Marketing.