Update: Element Detroit at the Metropolitan Photography
September 15, 2022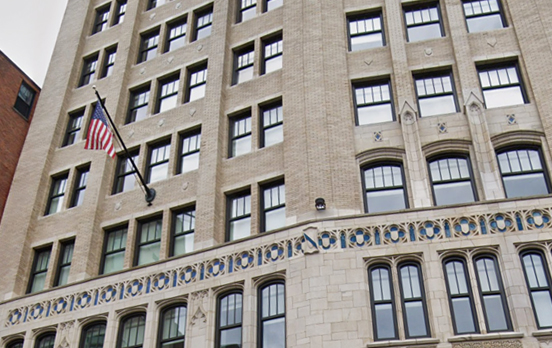 A Jewel Restored
The former Metropolitan Building has been an iconic part of the Detroit skyline since its opening in 1925. Once considered for demolition after falling into disrepair for more than three decades, the building was transformed into a new extended-stay Marriott hotel and reopened as The Element Detroit at the Metropolitan in 2018.
Graham provided over six hundred of our 1200 Series fixed and fixed-offset windows for the project. The offset windows simulate the look of a hung window without being operable. Graham was capable of replicating the historic sitelines, including a custom curved panning with blank-off panels to simulate the radius tops of the original 1920's windows.
From Blight to Beauty
Some striking images of the hotel are viewable on the website of independent Detroit photographer Alanna St. Laurent: Alanna St. Laurent Photography. The photographer also shared a gallery of before and after photos showing the dramatic transformation from blight to beauty.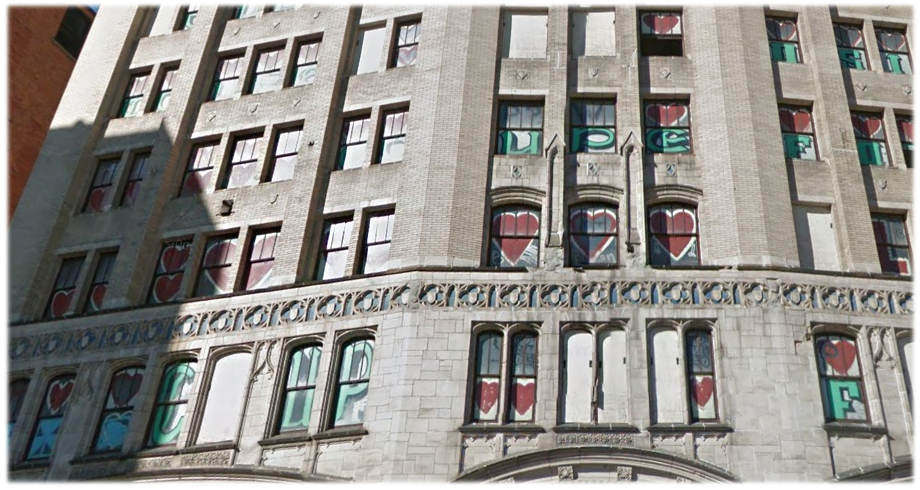 Before: Graffiti covered façade
---
To learn more about how Graham can provide the fenestration solutions your next project requires, visit our contact page to get started.