Dodge Momentum Index Up in December
January 10, 2020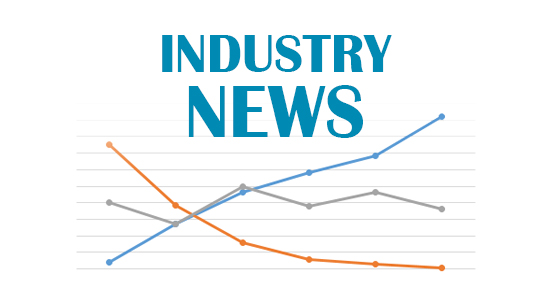 Commercial & Institutional Planning Gained Last Month
The Dodge Momentum Index increased 1.5% in December, scoring 156.2. This was a gain of 2.3 points from the revised November score of 153.9.
Both the institutional and commercial components moved upward by 2.3% and 0.9% respectively.
Dodge Data & Analytics continues to expect a retraction in nonresidential spending in 2020, but suggests it will be moderate.
The DMI score average for 2019 was 141.9, 3.7% lower than the previous year's average.
Dodge Momentum Index Moves Up in November
December 10, 2019
Institutional Planning Gains 6.5% in November
The Dodge Momentum Index increased 2.9% in November, scoring 155.3. This was a 4.4 point gain from the revised October score of 150.9.
The gain was led by a 6.5% increase in institutional planning …
Dodge Momentum Index Moves Up
November 7, 2019
Institutional Planning Gains 22.8% in October
The Dodge Momentum Index increased 6.9% in October, scoring 152.6. This was a 9.9 point gain from the revised September score of 142.7.
The commercial component of the score lost 0.5% from the …
Dodge Momentum Index Moves Up in September
October 8, 2019
Commercial Planning Leads September DMI
The Dodge Momentum Index gained 4.1% in September, scoring 143.6. This was a 5.7 point increase from the revised August score of 137.9.
The commercial component of the score increased 8.9% since August but …
Dodge Momentum Index Lowers in August
September 9, 2019
DMI Drops 1.3% in August
The Dodge Momentum Index lost 1.3% in August, scoring 137.8. This was a 1.8 point decline from the revised July score of 139.6.
The commercial component of the score increased 9.1% since July but …
Dodge Momentum Index Drops in July
August 12, 2019
Institutional Pullback Leads DMI Decline
The Dodge Momentum Index dropped 4.6% in July to land at 138.9. This was a 6.7 point decline from the revised June score of 145.6. The institutional component led the drop, retreating by 10.2%, …
Dodge Momentum Index Moves Up in June
July 9, 2019
DMI Averages 4.3% Lower Than First Half of 2018
The Dodge Momentum Index rose 4.0% in June. Last month's score was 146.1, up 5.6 points from the revised May reading of 140.5. The institutional component gained 6.1% while the …
Dodge Momentum Index Drops in May
June 7, 2019
Commercial Planning Down, Institutional Planning Up
The Dodge Momentum Index was lower last month following a retreat in April. The May score was 141.0, down 1.0% from the revised April score of 142.4.
Dodge Data & Analytics attributed the …
DMI Nudges Upward in March
May 7, 2019
Activity Expected to Stay Close to Recent Levels
The Dodge Momentum Index saw a slight increase last month. The March score was 145.5, up 0.5% from the revised February score of 144.8.
The institutional component dropped by 3.0% while …
Moderate Increase for March DMI
April 9, 2019
Momentum Pauses in March
The Dodge Momentum Index rose 0.5% in March, a slight gain from the previous month, led by a 2.8% increase in commercial activity. The institutional component of the index dropped 3.0% to 125.
The …