Severance Hall, Cleveland, OH
October 14, 2022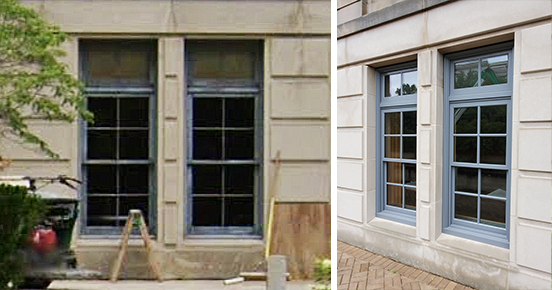 Prepped for the Future
Cleveland's iconic Severance Hall reopened in October 2021 as Severance Music Center following a $50 million grant and a nearly two year rehabilitation and improvement project. The landmark building underwent extensive refurbishment and upgrades inside and out. A primary objective of the undertaking was to make the hall more attractive as an event destination to compete with venues like Playhouse Square.
One of the more striking changes onlookers will notice are the beautiful and historically accurate windows.
An Historic Landmark
Constructed during the early years of the Great Depression, Severance Hall was born of both practical necessity and philanthropic vision, named for its primary benefactor, John L. Severance. Until its construction, the Cleveland Orchestra had performed at the Grays Armory and Masonic Temple buildings, once famously competing for time with a poultry exhibition. The newly minted concert hall provided a welcome dedicated home for the ensemble.
When life hands you lemons…
In March of 2020, the Cleveland Orchestra began cancelling shows and rehearsals due to the burgeoning COVID pandemic. Realizing the downtime provided a unique opportunity, the organization began a two-year renovation putting trades of all stripes to work.
According to Cleveland.com, the orchestra's director of venues and events estimated what might have taken three years to complete took less than two without the need to work around normal operations.
The Windows and the Know-How
To replicate the look of the original historic windows, the Jamieson-Ricca Co. collaborated with Graham Architectural Products to deliver more than 290 of our GT2200H Single Hung product, some operable and some with the sash fixed into place. Graham also provided a custom wraparound panning design at the head and jambs in conjunction with our "Delaware/Boylan" mating sill.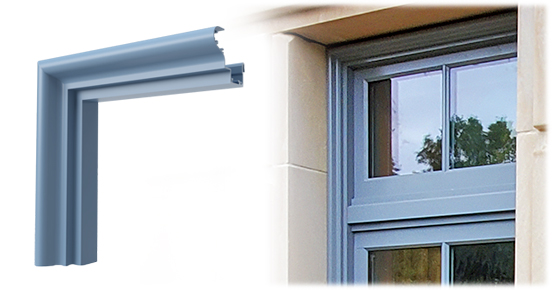 Custom Panning
---
To learn more about how Graham can provide the fenestration solutions your next project requires, visit our contact page to get started.
Update: Element Detroit at the Metropolitan Photography
September 15, 2022
A Jewel Restored
The former Metropolitan Building has been an iconic part of the Detroit skyline since its opening in 1925. Once considered for demolition after falling into disrepair for more than three decades, the building was transformed into a …
Getting Traction in Cincinnati
July 14, 2022
Getting Traction in Cincinnati
The building on the corner of West Fourth and Elm Streets in Cincinnati has seen a lot of use, and thanks to recent development in this historic neighborhood its future is looking brighter than ever.
Continue Reading
An Iconic Venue Gets An Overhaul
December 10, 2020
An Iconic Venue Gets An Overhaul
Renovations for the University of Wisconsin-Madison Field House are nearly complete despite delays due to the current pandemic. The UW Field House is a multi-purpose arena adjacent to Camp Randall Stadium and home to …
Graham Windows Adorn WSU's Chatsworth Tower Project
March 27, 2020
Historic Detroit Building Transformed
Wayne State University is currently renovating its Chatsworth Residence Hall, and Graham windows are everywhere you look.
The iconic structure, built in 1928 and added to the U.S. National Register of Historic Places in 1986, was …
New Windows with an Old Twist
November 7, 2019
Ohio University's "The Ridges" building complex is getting some new windows with a familiar face. Graham is proud to play a role in restoring a part of this historic site's magnificence.

An Intriguing History
The site opened in 1874 …