Two Graham Projects Awarded by MFE
November 1, 2018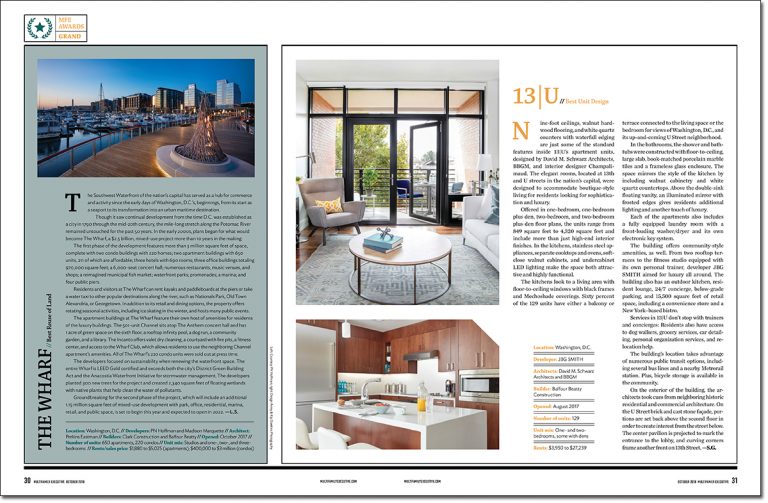 Graham Goes to Washington
---
Multifamily Executive Magazine has recognized two recent Graham projects for their 2018 MFE Awards for the finest developments in the industry. Appearing in the October issue of MFE are 13|U: U Street Apartments and District Wharf, both located in Washington, D.C.
U Street Apartments
13|U is a new luxury residence featuring 129 apartments designed for glamorous living. Graham provided over 1,300 windows for the project including our 6800 Series Casement/Fixed, GT6200 Series Fixed, and GT7700 Series Terrace Door.
District Wharf
Phase 1 of District Wharf, more commonly known as The Wharf, opened in October of 2017.  It includes 3 million square feet of mixed-use development along a 24-acre, mile-long stretch of the District's Southwest Waterfront.
Graham played its part by supplying (569) 6800 Series Awning, (2,182) 6800 Series Fixed, and (137) GT7700 Series Terrace Doors for this ambitious project. The project also required a custom receptor and sill starter design.
View the full October issue of MFE featuring Graham here.
---
To find out more about the Graham window and door products used on this project, contact Bruce Croak, Graham's marketing manager.